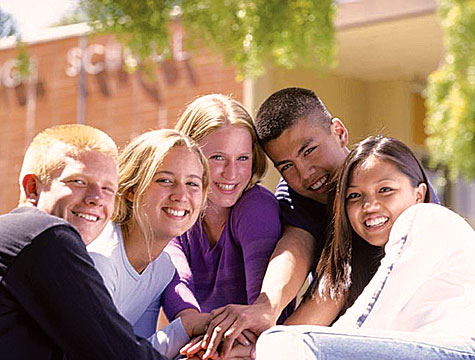 Teenagers can be a valuable asset to your company. In addition to their youthful energy, teens bring their fresh perspectives and financial incentives to the table. Before you hire teens, consider these and other benefits that help you decide if teen employees are a good fit for your company.
Meet Seasonal Demand
When is your company's busy season? Hire teens to help carry the load. They're often eager to make extra money and can work flexible hours as they fill in where you need them and help you meet deadlines.
Gain a Tax Credit
Depending on where you live, you might qualify for a tax credit because you hire teens. You also may receive a tax break if you hire your teenage children to work for you.
Pay Fewer Benefits
Many eager teens willingly work for lower pay and fewer benefits than older employees, making them financially attractive for your company. You can even follow a Labor Department loophole that allows companies to pay workers under 20 years of age a subminimum wage of $4.25 an hour for the first 90 consecutive days of their employment.
Follow Teen Employment Law
Despite the financial savings, hiring teens does require you to follow protective federal and state laws. Check with your attorney for the details, but in general:
Teens must be older than 14 to work in non-agricultural jobs.
Teens who are 14 or 15 must work less than three hours a day, no more than 18 hours a week and no later than 7 PM while school is in session. In the summer months and on school holidays, they may work eight hours a day, 40 hours a week and no later than 9 PM.
Teens who are 16 or 17 may work unlimited hours at a non-hazardous job.
Your company can benefit from teen employees. Simply follow the laws and enjoy the benefits of your young hires.