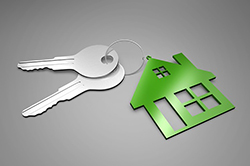 Have a safe Labor Day Weekend!
With real estate inventory shortage in most areas in California (and the rest of the country), making an offer to buy a home requires some finesse. Most sellers agents are taking backup offers and are expecting bidding wars.
There are those that negotiate for the most reasonable deal possible and those that negotiate for the sake of negotiating. Sellers and buyers alike need to realize that the best deal possible is one where both get what they want in the deal.
This isn't necessarily an easy point to arrive at and is often a lesson in patience. In real estate, there's something called the X-factor – a potential home buyer spends countless hours viewing properties until they finally find their perfect home. Instead of making an offer based on what the value of the home is to them and what comparable prices are, they immediately start to ponder how much less they should offer than whatever the asking price might be.
Sorry, but there isn't some tacit X-factor percentage that should just automatically be subtracted from all listing prices. Home owners are more often than not just as eager to sell as the buyer is to buy. If so, the price of the home is usually realistically priced and priced closely to its comps.
Still, the quest for a deal spurs many to start with a low-ball offer that's not only unrealistic, but often insulting to the seller. If the seller is offended, negotiations usually die before they've ever begun. So, any serious buyer shouldn't have some magic automatic deduction from an asking price in their head. Look at the comps in the area and determine what the value of the home is for you based on how congruent it is to the needs and desires of your family.
How a purchasing price is arrived at for both owner and buyer is a very personal process. When accepting an offer, a buyer considers how fast they need to sell the home, how bad they need to sell the home, pressures from having already purchasing a replacement home, what is owed on the home, and so forth.
On the other hand, two potential buyers can look at the very same property and come up with two very different personal values for the home, depending on how congruent it is with each of their needs, the location of the home, appeal of the home, amenities, school system, and so forth. Aside from personal value, buyers and sellers must also look at the how much a lender will lend on the home based on it appraisal.
Price isn't the only thing negotiated during the sale of a home. There's also time lines, what will stay and go from the home, and who will pay for any problems found upon professional inspection. The most important thing for buyers and sellers to remember is that negotiating isn't about one side getting everything they desire; it's a give-and-take process of compromise.
To avoid a winner-take-all complex from forming, buyers and sellers should both have a list of top priorities prior to starting any negotiations. As new issues arise during the process, priorities might need to be re-evaluated to see if the priority is truly a must have for the home to change hands.
Many problems, such as fees and repairs, often can be solved by the buyer and seller meeting in the middle. Agreeing to split the costs evenly can be a much better option than wasting time and money to negotiate for weeks. For example, a seller that will pay another mortgage payment because of the additional time spent negotiating might actually find it cheaper to pay half the cost of a minor repair and close the deal before the next note is due.
Sometimes there are legitimate deal breakers. If so, then it just wasn't the best option for the parties involved. But, before giving up, do try mulling over the troubling aspect of the negotiation for a few days. You can move on to the other areas of the negotiation. If everything else is agreed on, then there may be more encouragement to compromise on the problematic area.