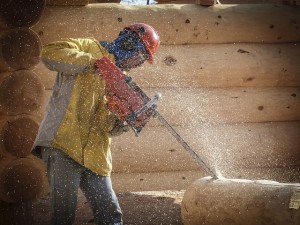 Pricing for workers compensation insurance continued to harden in California during the first half of 2013, according to a report published Wednesday by SNL Financial L.C.
California's 10 largest workers compensation insurers by premium volume, which account for roughly 60% of the state's marketplace, increased their rates an average of 4.3% during the first half of the year, based on filings for new business effective between Jan. 1 and July 1, according to SNL Financial's report.
Excluding a 7% decrease filed in March by the State Compensation Insurance Fund, which is the state's largest workers comp insurer, the average rate increase among California's market leaders through July 1 was 5.9%. Within that group, the largest rate increases belonged to American International Group Inc. and Liberty Mutual Holding Co. Inc., which submitted rate hikes of 10.0% and 10.9%, respectively.
Statewide, rates for new workers compensation accounts were at their highest in February, when insurers in California filed average rate increases of 9.8% on $1.1 billion in premiums written, according to SNL Financial's report.
At least 20 insurers in California included in SNL Financial's analysis filed rate increases of 15% or more for new business in the first half of the year. Seven firms — including units of Liberty Mutual, CNA Financial Corp. and Nationwide Mutual Insurance Co. — filed rate increases of 20% or more, while units of Hanover Insurance Group Inc. and American Financial Group Inc. filed rate increases in excess of 30%.
Few decreased rates
Only a handful of companies included in SNL Financial's analysis reported rate decreases in the first half of 2013. Among them was Federated Rural Electric Insurance Exchange, Church Mutual Insurance Co. and units of Nationwide and Utica National Insurance Group.
California's workers comp market has been particularly bothersome for Tower Group International Ltd., SNL Financial said in the report.
Tower Group cited market conditions in California, where roughly 44% of the company's workers compensation premiums are written, as one key driver behind the $326.7 million reserve charge it reported in its second-quarter earnings statement. Several of the company's operating units in March were granted rate hikes of 6.2% for new business in California, and one unit — Preserver Insurance Co. — filed a rate increase of 17.1%.
Read the entire article here.
Contact Scurich Insurance Services today at 831-722-3541 to find out how we can assist you with all of your business insurance needs including workers compensation.
Content provided by http://www.businessinsurance.com/article/20131218/NEWS08/131219828?tags=%7C338%7C309%7C305%7C87%7C304%7C92