National Cybersecurity Awareness Month (NCSAM) occurs annually in October. Started in 2003 by the U.S. Department of Homeland Security and private sector sponsors and nonprofit collaborators that form the National Cyber Security Alliance, this annual event promotes cybersecurity and recommends resources for online safety.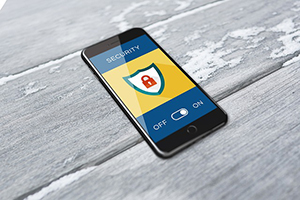 You and your company can make several preparations this month as you look forward to celebrating Cybersecurity Awareness Month with your employees, customers and community.
Host an Educational Event
Begin planning an open house, expo, lecture, or other educational event that focuses on cybersecurity. Depending on your company, you may decide to focus your educational efforts on information that will benefit senior citizens, college students or families. For example, your IT specialist could present advice that helps consumers avoid cybercrime, or you could show customers how to implement security protocols on their electronic devices. Get creative as you prepare to raise cybersecurity awareness during an educational event.
Train Employees
Cybersecurity training should occur year-round, but your employees may be especially receptive to security tips during a month that's focused on raising awareness. Take advantage of this annual opportunity to discuss topics like choosing secure passwords, securing electronic devices used for work and managing email safety. Or choose a different topic based on your unique needs.
Focus on Different Weekly Topics
This year, NCSAM includes four weekly topics. In summary, those topics include:
Online safety at home.
Training for a cybersecurity career.
Ensuring online safety at work.
Safeguarding critical infrastructure throughout the nation.
Your company can prepare to discuss these weekly topics during your events, through customer newsletters and on social media.
Utilize Your Social Media Influence
If your company has a large social media following, you have a powerful platform to raise awareness for cybersecurity. You can write blog posts that outline the importance of cybersecurity, share information about how to join the cybersecurity workforce or detail the ways your business protects data. Also, prepare info-graphs and other visual aids that discuss online safety tips.

Partner with Other Companies
Like NCSAM was started through a collaboration, your company can partner with other businesses as you increase cybersecurity awareness. Share the latest cybersecurity information, create resources that educate the public about cybersecurity or host an online safety seminar together.
Check your Cybersecurity Insurance Coverage

Cybersecurity insurance protects your business in many circumstances. Review your needs with your insurance agent as you ensure you have the correct amount of cybersecurity insurance for your company.
As your business prepares to celebrate National Cybersecurity Awareness Month in October, consider taking these steps now. They give you the tools you need to raise cybersecurity awareness among your employees, customers and community.