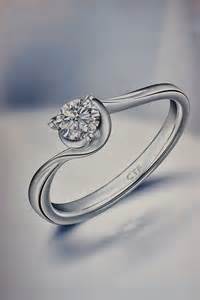 Valued at $46.2 million, the Graff Pink diamond is one of the most expensive pieces of jewelry in the world. Your jewelry box might not hold anything that priceless, but you certainly want to insure your valuable or sentimental pieces, including the diamond cufflinks you wore at your wedding or your grandmother's ruby brooch. November is Real Jewelry Month and the perfect time to make sure your necklaces, bracelets, rings and other real jewelry are insured.
1. Hire an Independent Appraiser
An independent appraiser will carefully and thoroughly inspect each piece of jewelry you own, and he or she will then determine the exact value of your works of art. Be sure to obtain a signed document that includes a detailed description and appraiser's value for each piece.
2. Check Your Current Insurance Policy
Most homeowner or renter insurance policies include cash value or replacement coverage for personal belongings. As long as that figure is high enough to cover everything you own, including your real jewelry, you're set.
3. Purchase a Rider
If your current policy does not cover your valuable gems, purchase a rider. It offers additional coverage for your precious collection.
4. Take Pictures of all Your Pieces
The police need detailed descriptions of your jewelry if a piece is lost or stolen. Take detailed pictures of each piece to increase the likelihood of recovery.
5. Update Your Inventory Regularly
Once you're sure your jewelry is adequately insured, mark your calendar for an annual inventory review. Add new pieces you recently purchased and remove pieces you sold or gave away to ensure your collection is completely covered.
6. Inspect Your Jewelry
As part of your annual review; take your jewelry for an inspection. The jeweler will look for loose settings, chips or scratches. Take new pictures after any needed repairs are made.
7. Store Your Jewelry in a Safe Place
Insurance will replace your real jewelry if it's lost, stolen or damaged, but don't take chances. A fireproof safe hidden in your home or a safety deposit box at the bank protects your gems, especially if you own expensive pieces that you wear only on rare occasions.
You do not want to file a claim for stolen jewelry and find out it wasn't insured. Follow these tips and talk to your insurance agent today as you protect your valuable collection and celebrate Real Jewelry Month.