If not, well then you should!
Employment Practices Liability Insurance otherwise known as EPLI is insurance that helps protect you against claims from your employees that result from the general conduct of your business.
This month we would like to highlight one of the common lawsuits that EPLI will help protect you from, this of course being wrongfully terminated.
This can happen because you may have fired a worker for poor job performance. Later on down the road you find out that he/she has filed a lawsuit that states they bleive the real reason for his/her termination was because of race, religion, age or some other protected characteristic.
Whether or not the employee can ultimately prove the charges, you may be tied up in a legal defense for a long time which can be costly. You could be found liable for discrimination and responsible for the payment of a large damage award even though you think that you've done nothing wrong.
Don't panic, Scurich Insurance Services will provide you with the best Employment Practice Liability Insurance possible. All you have to do is fill out this form and one of our highly skilled representatives will contact you within one business day, or you can contact us directly at (800) 320-3666.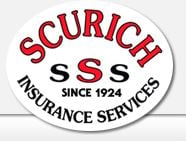 Scurich Insurance Services has proudly served the Monterey Bay area since 1924.  Scurich will take care of all of your insurance needs.  Are you a business owner, did you get a new car or maybe you are looking to protect your family in the event of a tragedy?  Give us a call, we can help!
We are located at:
320 East Lake Avenue, PO Box 1170
Watsonville, CA 95077-1170
Office: 1-831-722-3541
Toll Free: 1-800-320-3666