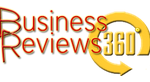 Down through the ages Scurich Insurance Services, located on the central coast of California, has developed an expertise in Customer's support by not working for you but working with you instead. Rather speaking about ourselves, we  let our work speak by itself through our customers.In Business Review 360° our customers provide us their feedback which confirms you are at the right landmark for your insurance.
Here is a testimonial from one of our Happiest Customers from our Business Review 360° page!
Louis I.  Corralitos,  CA
Countlessadvertisements depict "Flo", or a gecko, as possible advocates in theinsurance arena. Hopefully our competitors will take the bait and settle on afictitious character or a reptile to save a few bucks. Our firm sees the valuein the genuine article, the seasoned professional. The Scurich Family hasprovided both insurance products and valued advice to my family for threegenerations. Many uncertainties exist today in business; fortunately, theexcellence with which Scurich Insurance Services serves its clients is not oneof them. Their expertise, as a broker, to competitively shop for coverages, hashelped us manage costs–without unnecessary exposure. We have referred severalfriends and colleagues to the Scurich agency, for both commercial and personallines, all of whom have experienced the same high level of professionalism fromthe partners and their well-trained, courteous staff. I look forward to the daywhen the fourth generations of our two families are able to continue thismutually beneficial relationship.LouisIvanovich, V.P.

WestLake Fresh, Watsonville, CA
Contact any of the helpful and friendly agents at Scurich Insurance Services today with any questions that you may have regarding your insurance policy with us. We would like to invite you to visit our Business Review 360° page and leave a testimonial about why you are a Happy Customer of ours.