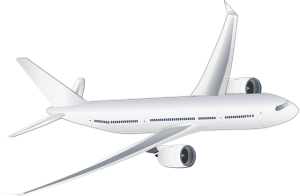 (Bloomberg) — As the final hours of Malaysian Air Flight 370 remain wrapped in mystery, the question of who bears full liability for the jet's disappearance is also unresolved.
This much is clear: Families of the 227 passengers aboard the flight that vanished on March 8 can recover some compensation from Malaysian Airline System Bhd even if the plane isn't found. The airline is liable under international treaty for as much as $175,000 per passenger, and possibly more.
For survivors to capture significantly greater damages, wreckage would probably have to be located and a narrative of the plane's demise assembled. Several scenarios have been offered for the flight's disappearance, including hijacking, intentional downing or an on-board fire. Evidence of any of these could open avenues for family members to sue.
"The disappearance of Flight 370 remains a mystery. The legal claims against Malaysia Airlines — those are not a mystery," said Robert Hedrick, a pilot and air-disaster lawyer in Seattle. "If the wreckage is located, the evidence may establish liability of other parties."
The Montreal Convention of 1999, an international treaty that covers air travel, requires carriers to pay damages for each passenger killed or injured in an accident, even if its cause is unknown. By those rules, the airline's liability could stand at more than $40 million.
Read the entire article here.
Content provided by:  http://www.propertycasualty360.com/2014/03/24/jets-mystery-disappearance-leaves-riddles-over-who?eNL=5330756f150ba0af70068ede&utm_source=PC360NewsFlash&utm_medium=eNL&utm_campaign=PC360_eNLs&t=es-specialty&_LID=160558015