If you've traveled to the Central Coast this past weekend you got front seats to a spectacular nature show.
A colossal school of anchovies have been bringing a feeding frenzy for the last couple of months.  Humpback whales and sea lions were enjoying the feast and this past weekend orcas joined in the feast.
Marine biologists and fishermen alike were surprised about how many killer whales were in the bay this past weekend.
"  "Right now, there are probably over 100-150 humpbacks feeding in Monterey Bay over the canyon, thousands of sea lions," Black said, "The most incredible thing I've seen in my 26 years of doing this."
"You have a chance to see something — once-in-a-lifetime experience. It's like going to Africa, but these are marine animals instead of lions, tigers and antelopes. It's just amazing," Black said."
For the full article read here.   

Some content provided by:  http://www.ksbw.com/news/central-california/monterey/feeding-frenzy-brings-high-number-of-killer-whales-to-monterey-bay/-/5738820/22965186/-/83u1epz/-/index.html#ixzz2kdg2n7Va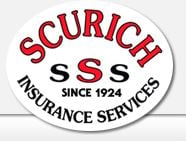 Scurich Insurance Services has proudly served the Monterey Bay area since 1924.  Scurich will take care of all of your insurance needs.  Are you a business owner, did you get a new car or maybe you are looking to protect your family in the event of a tragedy?  Give us a call, we can help!
Let Scurich Insurance Services know if you are a Happy Customer!
We are located at:
320 East Lake Avenue, PO Box 1170
Watsonville, CA 95077-1170
Office: 1-831-722-3541
Toll Free: 1-800-320-3666
Website | Facebook | Blog | LinkedIn | Happy Customer