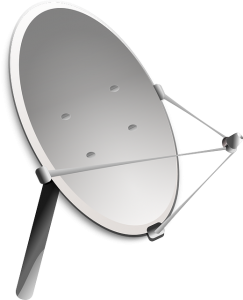 SALINAS, Calif. —Wednesday update for DISH satellite subscribers:
Hearst Television Inc. announced that it has reached a retransmission consent agreement with Dish Network covering carriage of Hearst Television stations in the 25 Hearst Television markets.
In a statement released Wednesday morning the company said: "We appreciate the support and patience of our viewers, advertisers and local communities served by our stations. We regret the inconvenience they've experienced over the past several hours. We are pleased the interruption was brief and that our stations have been restored on DISH Network systems."
Hearst Television, a national multi-media company, owns and operates 29 local television stations and two local radio stations reaching approximately 18% of U.S. television households. The TV stations broadcast 60 video channels, featuring local and national news, weather, information, sports and entertainment programming, and local community service-oriented programs. The stations also host and operate digital on-line and mobile platforms that extend the company's brands and content to local, national and international audiences. Hearst Television is recognized as one of the industry's premier companies, and has been honored with numerous awards for distinguished journalism, industry innovation, and community service. Hearst Television is a wholly owned subsidiary of Hearst Corporation. The Company's Web address is www.hearsttelevision.com.
Content provided by: http://www.ksbw.com/news/central-california/salinas/ksbw-notice-to-dish-satellite-subscribers/25332500#ixzz2yQgl3PGh