Our iPad contest is coming to a close on October 30th.  Enter now for a chance to win!
Christmas is right around the corner and wouldn't you love to give your favorite person an iPad?  Maybe you want to treat yourself this Christmas.  Either way, how much BETTER would it be if you won the iPad?
No gimmicks, you just need to live in California to enter.
Good luck!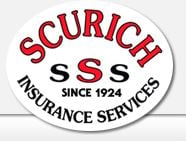 Scurich Insurance Services has proudly served the Monterey Bay area since 1924.  Scurich will take care of all of your insurance needs.  Are you a business owner, did you get a new car or maybe you are looking to protect your family in the event of a tragedy?  Give us a call, we can help!
Let Scurich Insurance Services know if you are a Happy Customer!
We are located at:
Scurich Insurance Services
320 East Lake Avenue, PO Box 1170
Watsonville, CA 95077-1170
Office: 1-831-722-3541
Toll Free: 1-800-320-3666
Website | Facebook | Blog | LinkedIn | Happy Customer