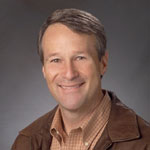 Born in Watsonville Tony has been in the insurance business since 1981 and with Scurich Insurance since 1983. Tony is married with 3 children, graduated from Watsonville High in 1977 and Santa Clara University in 1981.
Tony's current activities include running at Rio Del Mar Beach & West Cliff Drive, biking, cooking/BBQing, reading biographies and eating breakfast burritos at Pixie Deli. Past and present community activities include board member of St Francis High School, Pajaro Valley Historical Association, YMCA (board member and youth basketball coach), Boy Scouts of America and, Pajaro Valley Chamber of Commerce (board chair in 2004).
Contact any of the helpful and friendly agents at Scurich Insurance with any questions about your California Commercial Insurance Policy. To learn more about Scurich Insurance, follow us on Twitter.