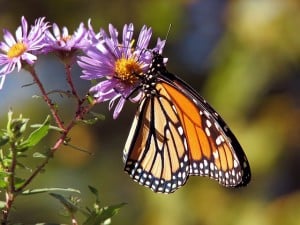 PACIFIC GROVE, Calif. —Studies show the number of monarch butterflies making their annual migration is dwindling. So much so, experts are worried they are in danger of disappearing altogether.
Although there has been a drop in the number of monarchs migrating through Pacific Grove over the years, die hard butterfly fans are hopeful the monarchs will make a comeback.
The Monarch Butterfly Sanctuary in Pacific Grove acts as a temporary home to hundreds of Monarchs, all migrating from the U.S. to Canada.
Experts say their numbers have dropped severely.
The number of butterflies wintering in Mexico is the lowest level ever recorded, too, but butterfly fans in Pacific Grove remain optimistic that they will continue to show up.
Migration is an inherited trait and although no butterflies live to make the full round trip, it's unclear how they remember the route back to the same patch of forest each year.
Scientists theorize they may rely on magnetic fields, the position of the sun, polarization of the sun's rays, scenting or pure genetic instinct.
Content provided by:  http://www.ksbw.com/news/central-california/monterey/monarch-butterfly-population-dwindles/-/5738820/24238720/-/rc821rz/-/index.html#ixzz2sHWUeyo6