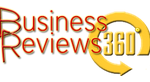 Down through the ages Scurich Insurance Services expertise in Customer's support we do not work for you but we work with you. Rather speaking about ourselves let our works speak by itself through our customers. In Business Review 360° our customers give away their feedback that confirms you are at right landmark for your insurance. Here are a few testimonials from our Business Reviews 360 page!
Stacey T.  Truckee,  CA
I have had Scurich Insurance cover my home, vehicles, trailer and boat for so many years I can't remember who I had last.  I haven't spent any time shopping around because due to previous experience I have been well taken care of after many incidents in my life that required assistance, attention and insurance coverage.  To me that is worth any money that I might save by leaving for a less expensive company.  Thank you.

3/1/2012
sharon j.  watsonville,  CA
We have been with Scurich Insurance for over twenty years and have always been extremely satisfied with the services they provide our company. No high pressure sales pitch, just professionals who work with us to find the right policies to fit our business needs. The entire staff makes us feel as if we are their most important client. A rarity in today's business climate.
1/31/2012
Brian M.  Claremont,  CA
My family has been with Scurich for two generations, and they meet all our needs.  They are practical and reliable!
1/26/2012
Danny L.  Watsonville,  CA
I only wish I had started with Scurich Insurance sooner.
1/26/2012
Jeff B.  Carmel,  CA
I've been with Scurich Insurance Associates for many years.  I really appreciate the personal service and professional approach they take with my business and my insurance needs.
9/27/2011
If you have recently done business with us and would like to share your experience, fill out our
Happy Customer
form today!