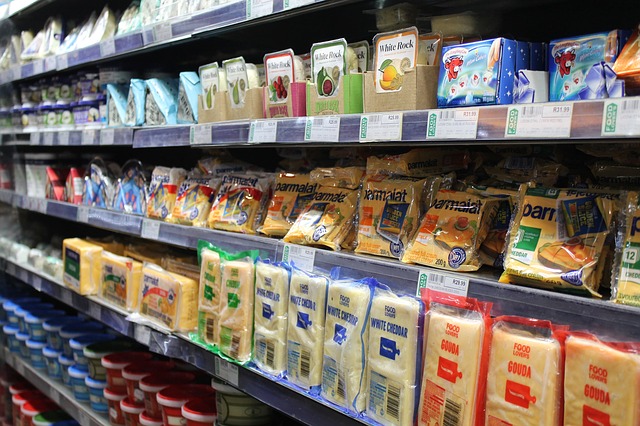 On Monday, July 30, 2018, the U.S. Department of Agriculture's (USDA) Food Safety and Inspection Service issued a public health alert that advised shoppers to not purchase or consume over two dozen different salad and wrap products. These products, which you can find at major grocery stores like Trader Joe's, Kroger and Walgreens, contained romaine lettuce that may have been contaminated with the cyclospora parasite.
What is cyclospora?
The cyclospora parasite causes intestinal illness that can last from a few days to a few months. In some cases, patients initially begin to feel better, but then see their condition get worse.
Symptoms of cyclosporiasis typically begin a week after you consume the parasite, but could take longer to appear, and typically include diarrhea, vomiting, stomach cramps, loss of appetite, weight loss and flu-like symptoms. Fortunately, cyclosporiasis can be treated with antibiotics.
What products are affected?
The contaminated food product list contains 25 items, ranging from roast beef wraps to small chef salads. The recalled products were produced between July 15-18 and are marked with either the "Best by," "Enjoy by," "Sell by," or "Best if sold by" dates ranging from July 18-23.
The Centers for Disease Control and Prevention (CDC) warns that, because of cyclospora's two- to 14-day incubation period, you may have the contaminated products in your fridge. Follow their advice and throw away these products or return them to the store where you purchased them.
What's next?
The CDC and USDA will continue their investigation into this food recall and will provide updates whenever they are available.
For the time being, check your fridge and throw out any recalled products. Although the grocery stores shouldn't have the contaminated products on their shelves anymore, you should check dates carefully before purchasing them to ensure you are buying safe food.
If you believe you've consumed contaminated food, or if you have symptoms of cyclosporiasis, please contact your doctor.