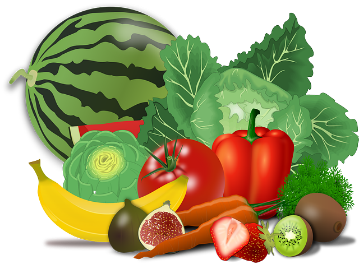 It happens all the time.  You go to the grocery store to load up on vegetables only to find when you cut into them, that they are rotten.   Do you wanna know how to avoid that from happening again?  Follow these simple tips when buying vegetables.
Asparagus is best purchased in the spring.  The tips should be closed and compact.  The stems should go be green.
Beets are one of the vegetables that you can get all year around.  Good beets would be rich in red color and be firm and round.
Brussel Sprouts are best between October and December, but you can still find good ones 10 months out of the year.  Good ones won't have any bruising or blemishing, be firm, and rich in green color.
Carrots are available all year long.  A firm carrot will be smooth and well formed.  The tops should be green in color.
Celery is available all year long.  A glossy surface and green leaflets are tell-tale signs of healthy celery.
Corn is available all year long with the best time for corn is May-September.  Green husks and plump kernels are the best way to tell if your corn is going to be good.
There are no bad times to buy lettuce, mushrooms, or onions.  But in order to get the cream of the crop you have to look out for healthy and vibrant leaves on lettuce, Caps should be white or brown consistently throughout the mushroom, and onions should be firm with dry necks.
Next time you are at the grocery store, you'll know what to look for when purchasing your favorite vegetables.
Content provided by Transformer Marketing.
Source:  http://www.mindbodygreen.com/0-15388/how-to-pick-out-perfect-vegetables-infographic.html?utm_campaign=recommendation&utm_medium=popular&utm_source=feature