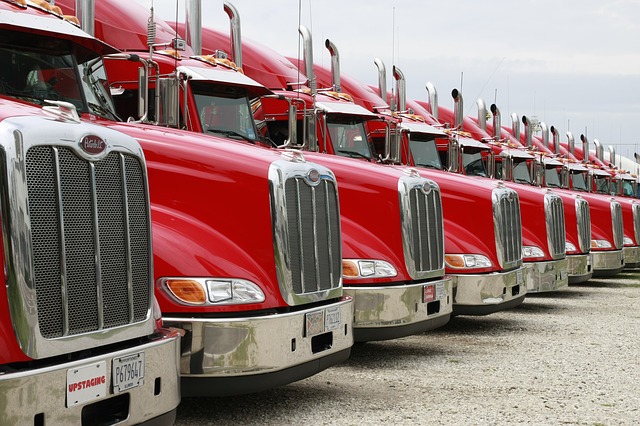 Creating a Preventive Maintenance Program
Commercial vehicles often operate over long hours and in grueling conditions, and it's important to know the condition of your entire fleet so it can remain financially viable. Taking the time to create a preventive maintenance program can help you save in the long run by avoiding unexpected downtime and ensuring fleet reliability.
Let our team help you create a preventive maintenance program and prevent costly breakdowns. Call us at 831-661-5697 and ask to see our new resource, "Preventive Maintenance Program Guide and Toolkit." This guide walks you through the steps needed to create an effective program and also includes supplemental policies and checklists to help ensure the program's success.
FMCSA Proposes Simplifed Process for CDL Applicants
The Federal Motor Carrier Safety Administration (FMCSA) has proposed two changes that will help simplify the process of obtaining a commercial driver's license (CDL). The agency stated that one of the primary motivators for the proposals was to help fill a national shortage of qualified truck and bus drivers.
The following is a summary of the two proposed changes:
Military licensing and state CDL reciprocity—This proposal would allow applicable state agencies to waive the CDL knowledge test for qualified veterans and certain active duty personnel.
Commercial learner's permit validity—This rule would extend the expiration date of CDL learner's permits from six months to one year.
The FMCSA is currently seeking public comments on the proposals before it moves forward in the rule-making process. For more details on the rules, visit the agency's website.
Supreme Court Declines to Hear Challenge to ELD Rule
The Supreme Court recently announced that it will not hear a challenge to the FMCSA's electronic logging devices (ELD) rule. The challenge was brought by the Owner-Operator Independent Drivers Association, which stated that the ELD rule violates constitutional rights that protect against warrantless searches.
As a result of the Supreme Court's decision, the ELD rule is expected to come into force on its planned Dec. 18, 2017, compliance date. The FMCSA believes that the rule will result in annual savings of over $1 billion by reducing the amount of required paperwork for commercial motor carriers.