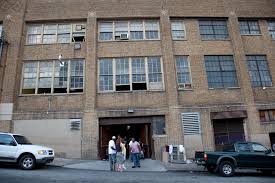 Being a business without workers' compensation insurance in California is a serious matter. If an employee is injured during the course of business duties and the business is not insured, it does not mean that the business is absolved of its responsibilities. The Uninsured Employers Benefits Trust Fund was established to ensure that employees are still compensated for their medical expenses even if the business did not comply with the law. Using the power vested in this entity, it can pursue many avenues to ensure that the injured employee is compensated, including placing a lien on the business, imposing a stop order so that the business can no longer legally and delivering fines, penalties and jail time.
If you should decide that you do not want to carry workers' compensation insurance on your employees and one of them becomes injured or sick while on the job, you will be responsible for paying 100% of the cost of their bills. Without obtaining adequate workers' compensation insurance, an injured or sickened employee can sue your company to obtain the funds necessary to cover their medical bills. In addition, there is the potential that your business will be fined, penalized and even more for not meeting its obligations to its employees.
The California state labor board, the Division of Labor Standards Enforcement, is responsible for ensuring that businesses comply with a range of labor standards, including having an adequate amount of workers' compensation insurance. If the Division determine that the business was lacking in this regard, in addition to fines and penalties, it is possible that you will serve a jail sentence in the county jail. A stop order is also likely to be issued that prohibits the business from using the labor of those employees who are not covered. It is a misdemeanor to not comply with such an order.