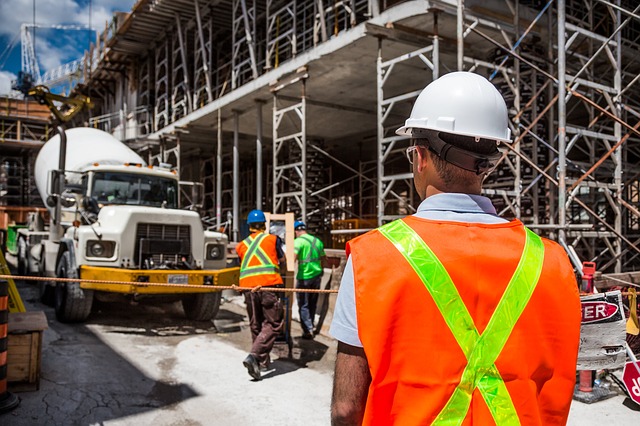 The International Risk Management Institute's Construction Risk Conference (CRC), held from November 4-7, 2018, in Houston, Texas, is designed for construction professionals like you. If you decide to invest in your business and attend this conference, here's what you need to know.
What is the CRC?
Held annually, the CRC brings together a variety of experts who share up-to-date information about construction industry risks, insurance trends, and strategies and tactics you can take to avoid risks. This year's sessions include:
Kathy Antonello, Chief Actuary at the National Council on Compensation Insurance, will discuss "Workers Compensation Trends and Challenges in Construction." You'll learn about trends, challenges and ways to manage your Workers' Compensation program.
The View from My Seat offers tools you can use to manage new technologies, labor shortages, law and regulation changes, and other evolving construction risks.
Jim "The Rookie" Morris shares his inspirational and motivational story.
Breakout Sessions and Snap Talks dive into topics like contracts, design liability, construction delays, and your supply chain.
Who Attends CRC?
The CRC is designed for a variety of people who work in the construction industry. It's important for: 
General contractors.
Subcontractors.
Project owners and managers.
Developers.
Construction lawyers.
Insurance agents, brokers, underwriters, and adjusters.
Consultants and service providers.
Why should you Attend CRC?
Consider attending the CRC to gain five benefits.
Gain knowledge about emerging risks, trends and solutions. As you understand new threats in your industry and to your business, you'll also learn how to manage these challenges in ways that protect your company.
Position yourself as an expert. Attending a conference will enhance your knowledge and understanding. Use the information you gain to improve your business offerings and reputation as an expert.
Expand your network. Meet and collaborate with other construction professionals as you strengthen valuable relationships and share advice and support.
Identify your insurance needs. After learning more about your risks, you can identify and purchase the right insurance coverage for your business.
Rejuvenate your mind and body. While you'll listen to experts and network with peers, you also have time to rest and relax, which allows you to return to work mentally and physically refreshed.
How do you Register?
Registration is open until November 7. However, you can take advantage of the Standard rate and save $400 when you register before October 12. Save even more with the discounted rate that's available to project owners and contractors. Also, remember the IRMI Conference Guarantee. You can request a registration fee refund if you don't get your money's worth from the CRC.
Invest in yourself and your construction business when you attend the 2018 IRMI Construction Risk Conference. It's good for business.