Whether your friend or family member is newly diagnosed or in the midst of treatment, she's unlikely to be wowed by vague offers or having to do your thinking for you. She has enough on her mind; she has cancer. She may not want that tuna casserole or to hear about what treatment your Aunt Phyllis had either.
So how can you help? There is no one-size-fits-all answer. That's why we turned to survivors for our list of support dos and don'ts. Our patient-generated advice is sorted into three stages — Diagnosis, Surgery & Treatment, andRecovery — identified by Maureen Broderick, a licensed clinical social worker who has worked with cancer patients and run cancer support groups. Here's what you need to know.
Learn To Listen
"One of the most important ways a friend supported me was by listening to me as I decided what to do," says Orinda, Calif. writer Victoria Irwin, 57, who had a lumpectomy and radiation earlier this year. "When I was in decision-making mode, it's all I could think about or talk about. My friend listened to me over and over again. I think she learned more than she ever wanted to, and she helped me formulate the questions I needed to ask at doctor's appointments," she says. "She didn't give advice, but acknowledged the difficulty of the situation. That listening was the most helpful thing she could have done."
Be An Advocate
A year after having a stroke, New Jersey homemaker Florence Tweel, 55, was diagnosed with breast cancer. Her first concern was her children, who were 12 and 15.
"I needed all of my strength to focus on how I was going to get through this and tell my children," Tweel says. "I was lucky to have a friend, Linda, who went with me to every appointment. She wouldn't let me out of her sight. It wasn't my job to understand anything that was being told to me medically because she took notes on it and we'd go back to her husband, who is a doctor, to get advice." Linda's support gave Tweel the energy to be at her best with her family and get the treatment she needed. "She was a Godsend," she says.
Follow Online
A great way to help a breast cancer patient is to visit their page on a site like Mylifeline.org, Caringbridge.org, Lotsahelpinghands.com, or Carepages.com(or help them set one up if they don't have one). Such sites let people (or friends or family) build private or public communities where patient updates and schedules can be shared, says Broderick.
People can ask for and get the kind of help they really want and need. Survivor Anne Steele, 51, Hermosa Beach, California, who had chemo, a lumpectomy, and radiation, for example, liked having companions with her during chemo while Victoria Irwin, who spent her chemo time in solitary pursuits like reading, preferred to save friends' graciousness for another time.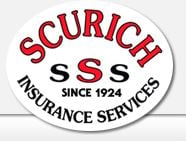 Scurich Insurance Services has proudly served the Monterey Bay area since 1924.  Scurich will take care of all of your insurance needs.  Are you a business owner, did you get a new car or maybe you are looking to protect your family in the event of a tragedy?  Give us a call, we can help!
We are located at:
320 East Lake Avenue, PO Box 1170
Watsonville, CA 95077-1170
Office: 1-831-722-3541
Toll Free: 1-800-320-3666
Website | Facebook | Blog | LinkedIn
Information provided by:  http://www.huffingtonpost.com/2013/10/07/how-to-help-breast-cancer-patients_n_4031150.html