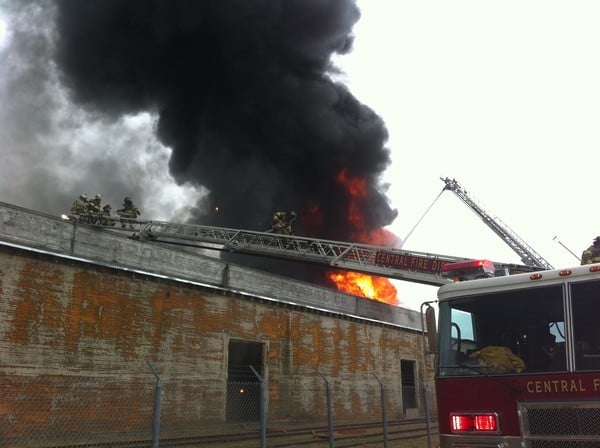 You need to protect and insure your business. Accidents happen. Fires, floods, slips, falls, sicknesses and even fatalities. They all happen. Everyday. That's why no matter what size business you're running, from a two-man operation or a corporation worth millions of dollars, you SHOULD ALWAYS have commercial property insurance.
Not everyone who is looking for business insurance actually understands what it is, though. Or why they need it. Here's our brief but informative round-up of information to get you started.
3 Frequently Asked Questions about Commercial Property Insurance
My Business is Brand New…Do I Need Insurance on my Commercial Property Already?
Absolutely. Think of it this way: If you could suffer a loss then you need insurance. It doesn't matter if you're on day 1 of business or day 1000…you need the insurance.
If I Work From Home Do I Still Need Commercial Property Insurance?
Yes. In most cases you'll only be insured and reimbursed for up to $2,500 of damage or loss to business assets that occurr within a homeowner's insurance policy. It is best to purchase additional insurance and protection under your home coverage or add on a commercial property insurance policy to cover anything over the $2,500 amount.
What Steps Can I Take to Lower My Commercial Property Insurance Premiums?
Every policy and insurance premium is based upon the amount of risk involved. Show high risk and you'll pay more. Mitigate that risk and you'll pay less. Here are some simple steps you can take to mitigate the risk and lower the premium on your commercial insurance policy:
Have a well-lighted work place (in and out).
Keep electrical systems maintained.
Install adequate sprinkler and fire safety systems.
Teach and preach on the job safety to every employee and keep records of safety training.
Keep the minimal amount of cash needed on hand. Make daily or twice daily bank deposits.
Those are our most FAQ and the answers we give. If you have any more questions or require any further detail, please contact and ask.
Source: http://legalzoom.com