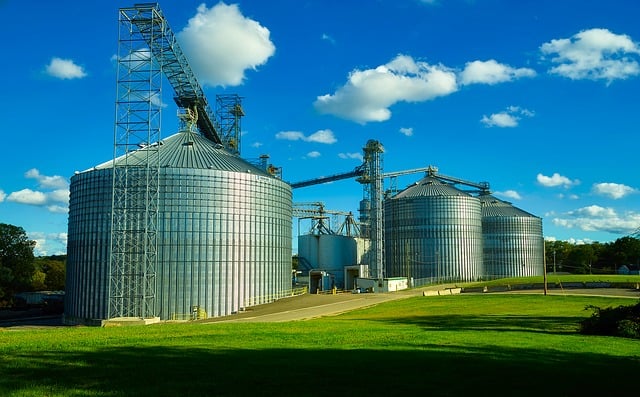 Summer Weather Safety Tips
Severe weather causes thousands of injuries and hundreds of deaths each year in the United States. Stay safe this summer by taking the following precautions:
Create a disaster plan and a disaster supplies kit. Check the American Red Cross website for guidance.
Identify a safe place to take shelter.
Check the weather forecast before working outdoors.
Set up severe weather alerts on your cellphone.
Purchase a National Oceanic and Atmospheric Administration (NOAA)
"Weather Radio All Hazards" receiver unit with a warning alarm tone and battery.
Many Farmers Upset Over Cuba Policy
On June 16, 2017, President Donald Trump signed a presidential directive rolling back parts of former President Barack Obama's efforts to improve the United States' trade relationship with Cuba. Farmers saw the directive as a step backward, as it is expected to tighten restrictions on exports and complicate agricultural trade.
Shipments of U.S. grain and soy to Cuba have soared between 2016 and 2017, thanks to Obama's 2014 diplomatic breakthrough. Within the first four months of 2017, the United States shipped 142,860 tons of grain and soy to Cuba, up from 49,090 tons during the same period of 2016. Although U.S. farmers have just gotten a taste of the profitability from exporting to Cuba, Trump's move breakthrough is expected to cost U.S. farmers $125 million per year.
President of the U.S. Grains Council Tom Sleight said in a recent statement that, "Trump's move could cut off near-term sales and stymie economic development that would drive longer-term demand growth." Although the amount of exports to Cuba are small in comparison to total U.S. exports—corn exports were close to 56 million tons last year—every bit helps as farmers face a decline in farm income for the fourth consecutive year.
$20 Million Raised for Vertical Farms
Indoor agricultural startup Bowery has raised $20 million in Series A funding to build more farms, plant more crops and hire more people. The urban farming startup is one of many that intend to reimagine farming by growing produce vertically in warehouses across the country, as opposed to planting crops in sprawling fields that are reliant upon good weather.
Co-founder Irving Fain stated that since vertical farms can be built in any city, produce would be more accessible to customers and reach them more quickly.
According to Research and Markets, the vertical farm market is expected to grow to $5.8 billion by 2022.