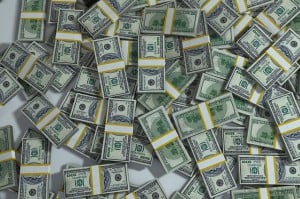 December's Mega Millions Jackpot reached $636million by the time two winning lottery tickets were sold.  One was sold in Georgia and the winner came forward right away.
The second winner has finally emerged.
Steven Tran had watched as winners were announced.  Steven thought to himself, "must be a lucky man."  Little did he know he was the lucky man.
Steven had purchased tickets at Jennifer's Gift Shop.  The owner of the gift shop will receive $1 million.
Steven has since retired and plans on taking a long vacation after claiming the lump sum of $173 million before taxes.
Congratulations to Steven Tran and your family!
Content provided by Transformer Marketing & http://www.calottery.com/Media/Press-Releases/Press-Release?Item=%7B124F8F5E-5A23-484C-803F-85CCC827E2FB%7D