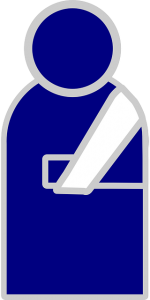 Medical losses paid for California workers compensation claims remained relatively flat from 2012 to 2013, but payments for Medicare reimbursement and medical cost containment programs saw an uptick during that period, according to a new analysis.
California workers comp insurers and self-insured employers paid $5.2 billion in medical losses in 2013, up from $4.8 billion in 2012, the San Francisco-based Workers' Compensation Insurance Rating Bureau of California said Thursday in a statement. Of those losses, payers placed $129 million into Medicare set-aside accounts in 2013, up from $92 million in 2012.
The Medicare Secondary Payer Act requires self-insured employers and insurers to act as primary payers for workers comp and liability claims involving Medicare beneficiaries. The U.S. Centers for Medicare and Medicaid Services advises workers comp payers to set up Medicare set-aside accounts to pay for future medical costs for a beneficiary's injury.
California comp payers also reimbursed $6 million to Medicare in 2013 for treatment that had been already provided to workers comp claimants for their occupational injuries, up from $3 million for such reimbursements in 2012, according to the WCIRB report.
The bureau noted that insurers and employers paid $446 million in 2013 for medical cost containment programs related to California workers comp claims, up from $414 million in 2012. Costs for such programs have increased every year in California since 2009, the report showed.
Content provided by http://www.businessinsurance.com/article/20140627/NEWS08/140629851?tags=|59|338|70|329|74|339|304|92