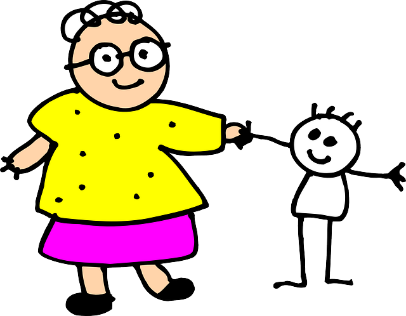 Your grandparents love you.  After all they let you have dessert before dinner, take you shopping and get you anything you want, and dote all over you.  They even grab your cheeks and make cute noises.  Okay, so maybe they don't do that anymore (and if they do, you may want to have a nice chat with them), but they still love you unconditionally.  Which is why you should celebrate them.
September 8th is National Grandparents' Day and we have put together a list of ideas for you to use to celebrate with them.
Make them breakfast, lunch or dinner.  Just break out the yumminess, strap on an apron and give it your best.  I know they would love whatever creation you come up with.
Take them on a nice walk.  Offer to carry the bag for them.
You take them shopping this time.
Take them out to dinner.  The early bird special is delicious!
Do chores around the house for them.  Get into those hard to reach spaces.
Ask them about their history.  Everyone loves talking about what has made them the person they are today.  You could find some rich family history by chatting up a storm with them.
Make them a nice card.  I know it's cheesy to give homemade stuff but really, it's what they love.  I mean have you looked on their fridge decorated with your accomplishments?
This Grandparents' day, make it special for them.  Love on them and celebrate, after all they didn't tell your mom that you spilled the grape juice on her new white outfit.
Content provided by Transformer Marketing.