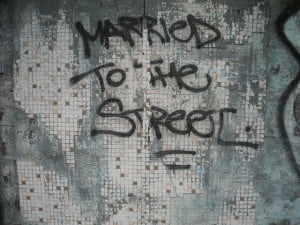 Damage can come in all forms including vandalism.  If you don't act immediately, you can be faced with additional expenses to fix that damage.  We have compiled a list of tips you can enact when facing such damage.
Call a professional.  These guys know how to remove the graffiti and vandalism that the vandals have caused.
Typical household cleaning products will not take care of the damage on upholstered furniture, fabrics, and carpets.  The professional will be able to take care of that.
Go through all of your damage and make a detailed list of everything.
Leave the chemicals and paints to the professionals.
If you have shards of glass over your furniture and on the floor, use a shop vacuum to clean that up.
Don't touch your electrical equipment.
If your house has been egged, use water in cleaning it off.
Any debris on the furniture or interior walls needs to be removed.  Do not rub the debris off, only scrape or blot the debris off.
If you have found yourself the victim of vandalism, call the police immediately and then the professionals, so your damage won't stay permanent.
Content provided by Transformer Marketing.
Sources:  Servicemaster