Critics of the U.S. crop insurance program called for cuts to it and other agribusiness subsidies as Congress revamps farm policy.
At a rally on Capitol Hill, Wisconsin Representatives Tom Petri, a Republican, and Ron Kind, a Democrat, called for lawmakers to re-examine U.S. farm spending for the next five years and revamp the nation's crop insurance program.
"We're asking these crop insurance companies to put a little bit of their skin in the game too, so it's not all on the taxpayer back," Kind told reporters at the event.
Under the insurance program, the U.S. taxpayer subsidizes the majority of premiums paid by farmers, covers much of the administrative costs tallied by insurers to run the program, and guarantees that all losses are covered, according to a series of articles published by Bloomberg News this week.
Crop insurance covered $117 billion worth of product in 2012, including almost all the corn, soybeans, cotton and wheat produced in the country. The U.S. Department of Agriculture spent about $14 billion last year on the program as the worst drought in a half century devastated plantings.
Supporters of crop insurance are stepping up their lobbying to preserve the program's funding levels.
'Political Process'
Richard Gibson, founder of American Agrisurance Inc. and a business consultant, told agents of NAU Country Insurance Co. in an e-mail this week obtained by Bloomberg News to lobby their lawmakers. He said crop insurance had become a target as Congress faces a Sept. 30 deadline to pass a 2014 budget or a stopgap measure to keep the federal government operating.
"I've been around this business since it started, and the bottom line to it is, it's been a political process since day one," Gibson said in a phone interview yesterday.
At today's rally, Kind said the existing crop insurance program guarantees companies a 14 percent profit, forces the adoption of little risk and covers administrative and operating expenses.
"There's not a business in the world that wouldn't sign up for that offer, so why are we doing that in crop insurance program of the farm bill?" he said.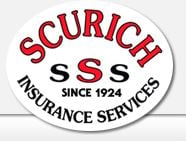 Scurich Insurance Services has proudly served the Monterey Bay area since 1924.  Scurich will take care of all of your insurance needs.  Are you a business owner, did you get a new car or maybe you are looking to protect your family in the event of a tragedy?  Give us a call, we can help!
Let Scurich Insurance Services know if you are a Happy Customer!
We are located at:
Scurich Insurance Services
320 East Lake Avenue, PO Box 1170
Watsonville, CA 95077-1170
Office: 1-831-722-3541
Toll Free: 1-800-320-3666
Website | Facebook | Blog | LinkedIn | Happy Customer
Information provided by:  http://www.bloomberg.com/news/2013-09-12/crop-insurance-backers-step-up-lobbying-to-blunt-critics.html