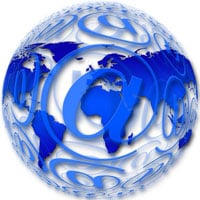 Nearly every aspect of the workforce utilizes the internet at some point throughout the course of any given day. In addition, the majority of Americans have internet access in their homes as well as through mobile devices. Unfortunately, the internet allows for people to conduct themselves unprofessionally or commit crimes, such as identify theft, making unauthorized transactions, or using fraudulent business practices. In order to protect business owners, employees, and every day citizens, many find the purchase of Cyber Liability insurance beneficial.
What is Cyber Liability Insurance?
Cyber Liability Insurance covers a person or group of people from the consequences of unauthorized access to personal information and illegal activity on the internet. Without the need to be physically present for online businesses to conduct transactions, hackers, disgruntled employees, and strangers can cause many complications for a business or person.
"I trust my employees, so should I purchase Cyber Liability Insurance?"
Yes. While you don't want to appear standoffish to your employees, you will be the one person held responsible for the activity conducted on your premises and online presence. Furthermore, the rise of social media has given millions of people the opportunity to cause irreparable damage to your business's reputation, which can extend into your personal life outside of the workplace as well. Sadly, the news is riddled with stories of employees deciding to utilize an employer's resources for their own financial gain, which can include instances of insider trading, promotion of illegal, pornographic material, and driving clients away to other businesses.
In order to protect your investment in your business, or even your own personal life, you need to obtain a policy to cover the risks associated with the use of the internet. While protecting yourself financially, a Cyber Liability policy adds merit to you and your employees' moral and ethical decisions. It's better to be prepared for the worst, than to risk financial ruin.