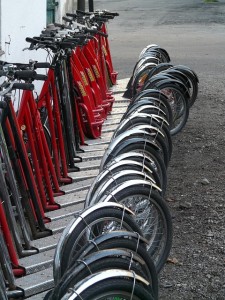 WATSONVILLE — A 10-year-old Watsonville boy on a scooter was seriously injured Wednesday after he was struck by a driver of a Chrysler PT Cruiser in a crosswalk on Main Street.
About 3:25 p.m., a 19-year-old Prunedale woman was driving a purple PT Cruiser north on Riverside Drive toward Main Street when she accelerated to try to make a yellow light, said Watsonville police Sgt. Brian Ridgway.
A 10-year-old boy was riding a scooter behind his family in the crosswalk, and she struck him with the car, police said. The front bumper of the car hit the boy on his right side, and the boy was forced on to the hood and then the ground, Ridgway said.
Officers were near the crash and treated the boy. He was taken by helicopter to a San Francisco Bay Area hospital where he was in critical condition Wednesday night, authorities said.
The woman, whose name has not been released, has cooperated in the police investigation and has not been arrested. Alcohol use was not a factor in the crash, police said.
"This investigation in ongoing," said Ridgway.
Watsonville police ask anyone with information to call investigations at 831-768-3350 or leave an anonymous tip on the tipline at 831-728-3544 or by texting WATSPD to 888777.
Content provided by http://www.santacruzsentinel.com/copsandcourts/ci_25337290/driver-collides-boy-scooter-watsonville