You read that right.  Scurich Insurance Services is giving away a brand new iPad to one lucky duck!  That could be you.  But only if you sign up.  
All you have to do is fill out our simple survey and you will instantly be entered into our promotion drawing.
If that link does not work, please cut and paste this URL into your browser: http://aom.imms.com/promotions/startpage.aspx?id=120
Keep in mind that there is no obligation to enter our promotion and you must live in California to enter. You will not receive any spam marketing from us.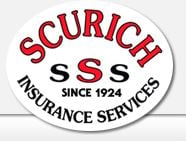 Scurich Insurance Services has proudly served the Monterey Bay area since 1924.  Scurich will take care of all of your insurance needs.  Are you a business owner, did you get a new car or maybe you are looking to protect your family in the event of a tragedy?  Give us a call, we can help!
We are located at:
320 East Lake Avenue, PO Box 1170
Watsonville, CA 95077-1170
Office: 1-831-722-3541
Toll Free: 1-800-320-3666