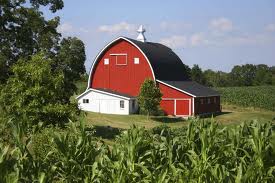 It's always a good time to check around the farm or ranch for fire fuels and potential spark ignition sources.
Never permit smoking in barns or near any flammable materials.
Never refuel engines inside a building or while the engine is hot or running.
Fuel should never be stored inside a building.
Equip farm buildings with a smoke detector and a fire extinguisher.
Make sure that all hay is properly dried before putting it in the barn.
All electrical installations, wiring, etc. should be inspected and approved.
Crop dryers should be equipped with controls that will automatically shut off blowers.
Pesticides should be stored in a separate building and clearly identified.
Maintain heating systems.     
Have your local fire department check your operation regularly.
Scurich Insurance can help you with Safety Services and Commercial Insurance.
320 East Lake Avenue, PO Box 1170
Watsonville, CA 95077-1170
Office: 1-831-722-3541
Toll Free: 1-800-320-3666