Without any warning, a kitchen fire can occur when you are busy cooking.  Here are some safety tips to prevent a fire:
Don't wear anything that can catch fire.  That includes long sleeves and loose fitting clothes.  Make sure your clothes fit tight.
Move all towels, pot holders, paper towels and anything else that can easily catch fire.
Keep children a safe distance from hot areas.
Make sure all pots have lids that fit securely on them.
Never, EVER leave the kitchen while you are cooking.  If you must leave, turn off all the burners.
Make sure you have an easily accessible fire extinguisher in your kitchen in case of a fire.  In case of a uncontrollable fire, make sure you have a safe escape plan that you have practiced with your family.
Give us a call today for a review of your homeowners insurance policy.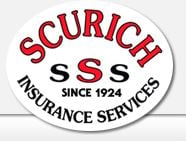 Scurich Insurance Services has proudly served the Monterey Bay area since 1924.  Scurich will take care of all of your insurance needs.  Are you a business owner, did you get a new car or maybe you are looking to protect your family in the event of a tragedy?  Give us a call, we can help!
Let Scurich Insurance Services know if you are a Happy Customer!
We are located at:
Scurich Insurance Services
320 East Lake Avenue, PO Box 1170
Watsonville, CA 95077-1170
Office: 1-831-722-3541
Toll Free: 1-800-320-3666
Website | Facebook | Blog | LinkedIn | Happy Customer