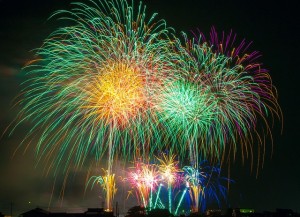 Every year, the city of Watsonville puts on a special parade, called the Spirit of Watsonville for the 4th of July.  The parade is filled with tractors, fire engines, classic car clubs, antique cars, and non-profit organizations.
The parade encompasses the spirit and pride of Watsonville.  Nothing short of a wonderful display of our community getting together to celebrate our independence.
The parade begins at 2:00 pm in Downtown Watsonville.  We hope to see you there!
From all of us here at Scurich Insurance Services, we wish everyone a happy and safe 4th of July!
Our office will be closed Friday, July 4th.
Content provided by Transformer Marketing.
Sources:  http://cityofwatsonville.org/visitors/spirit-of-watsonville