Three days into his quest to break the Pacific Crest Trail's speed record, Josh Garrett collapsed of heat stroke in the dry, desolate landscape of Southern California's San Felipe Hills.
Dehydrated and exhausted, the 30-year-old Santa Monica, Calif. resident had real doubts about his ability to complete the 2,655-mile trail from Mexico to Canada in less than 60 days.
"I started shivering in the 100 degree heat," said Garrett, a physiology professor and cross-country coach at Santa Monica College. "I took 24 hours off and really didn't think I could continue. Needless to say, I'm glad that I didn't stop."
Garrett powered through that moment and continued across one of the world's most spectacular trails at warp speed, eating up 45 miles per day as he crossed from California to Oregon to Washington.
At 8:15 p.m. on Thursday, he reached British Columbia and the trail's end after a total of 59 days, 8 hours and 59 minutes. It was the fastest time in the trail's history, breaking the record set just two days earlier by Heather "Anish" Anderson of Bellingham, Wash., who completed the hike in 61 days and about 17 hours.
The previous record was set in 2011 by Scott Williamson of 64 days, 11 hours and 19 minutes.
While the record is informal — no official group tracks the marks — Jack Haskel of the Sacramento-based Pacific Crest Trail Association said he had no reason to doubt Garrett, Anderson or Williamson's times.
Garrett did the entire trek on a vegan diet as a way to raise awareness about cruelty to animals.
"No matter how painful it was, I always kept in mind that it's nothing compared to what animals go through at factory farms. This trip was all about them," Garrett said. "I wanted to stress that a vegan diet gives you everything you need for this kind of endeavor."
Garrett said his pack averaged about 15 pounds and that a support vehicle resupplied him with food at places where the trail reached the road. His pack bulked to about 30 pounds during the longest and most difficult stretch in the High Sierra Mountains of Northern California, where he went about 200 miles and five days without being able to replenish his supplies.
He started on the trail around 6 a.m. each day and, without stopping for lunch or snacks — eating food as he walked — continued until around 1 a.m.
"I'd usually turn the headlamp on at 9:30 p.m. go into dark for about four hours," Garrett said. "That was the graveyard shift. I'd usually get three to four hours of sleep. The thing that really surprised me was how well the body adapts to the load you place on it."
On the best days, Garrett hiked over 50 miles and said he got stronger as time progressed. There wasn't much time to stop and smell the roses, but he said he did enjoy the scenery as he hiked.
The final six weeks took a toll on his feet – "I haven't had a pain-free step in over six weeks," he said – but kept moving with the knowledge that Anderson was just a few days ahead of him and was likely to break the old record.
When the finish line came into view, on the Canadian border on the edge of Manning Park in British Columbia, he sprinted to the finish line and into the arms of his girlfriend.
"It was a great moment," he said, "and I just cried. I'd been thinking about that moment for such a long time."
"More than anything, I just feel relieved to know that I don't have to race off tomorrow morning to hike 50 miles until 2 a.m. in the morning. It really feels good."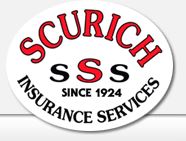 Scurich Insurance Services has proudly served the Monterey Bay area since 1924.  Scurich will take care of all of your insurance needs.  Are you a business owner, did you get a new car or maybe you are looking to protect your family in the event of a tragedy?  Give us a call, we can help!
We are located at:
320 East Lake Avenue, PO Box 1170
Watsonville, CA 95077-1170
Office: 1-831-722-3541
Toll Free: 1-800-320-3666
Information provided by:  http://www.usatoday.com/story/travel/destinations/2013/08/12/pacific-crest-trail-hiking-record/2642917/
Zach Urness, Salem Statesman Journal 3:03 p.m. EDT August 12, 2013