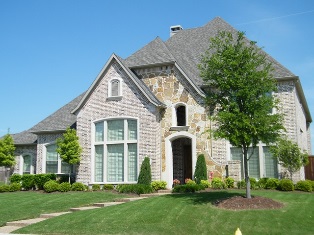 The beginning of the new year is a good time to take stock of your financial situation. One of the best ways to put yourself on firm ground financially is to look over your homeowners insurance. While this insurance is mandatory when it comes to bank-financed mortgages, there is often much you can do to reduce your premiums.
Complete a Yearly Deductible Review
It is a good idea to get into the habit of looking over your homeowners insurance deductibles every year. If you are like many people, you probably have not thought about your deductibles since you first purchased your policy. Low deductibles that seemed like a good idea when you bought your first home could be costing you money now.
Purchasing a home is a big financial step that can leave you with little disposable income in the event of an emergency. It can make more sense to lower your deductible for your homeowners insurance at that point. As you begin to feel more secure in knowing just how much money home maintenance and other necessities take of your paycheck, you can add to your emergency fund.
Raising the deductibles of your homeowners insurance can help you balance out the premiums you pay. With a suitable emergency fund, for example, that is equipped to cover those emergencies like the deductible for a replacement roof caused by a storm, you can enjoy savings all year round.
Talk to Your Insurance Adjuster
For the best results, it is a good idea to make an appointment with your insurance company to sit down and go over your insurance policy. A few adjustments for your deductibles could save you hundreds of dollars each year.