Agribusiness Insurance protects not only your farm in Phillipsburg, KS, but it also provides peace of mind for your shareholders and other individuals or entities that may hold interest in your company. Insurance for your agriculture business protects not just you, but also anyone else who might have an interest in your farming business.
Having a crucial piece of machinery break down or the sudden onset of inclement weather can affect your business. If you have commercial insurance coverage with Scurich Insurance in Watsonville, you can reduce the chances of disaster having a negative impact on your cash flow.
Some types of coverage that can help your agribusiness include the following:
• Should an interruption occur in your cash flow, Income Loss coverage could help you recover some of your revenue.
• Some farm owners give tours of their farm or give hay rides to supplement their income. Agritainment liability will protect you in the event of an injured guest. Custom equipment and tractors can be covered with an Equipment Floater.
• If one of your workers should get injured on the job, Workers' compensation will give much needed protection.
• Should a critical piece of machinery break down, Mechanical Breakdown coverage will add to your protection.
Call Scurich Insurance Services at 1-800-320-3666 today and find out how you can protect your agribusiness.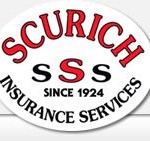 Scurich Insurance Services has proudly served the Monterey Bay area since 1924.  Scurich will take care of all of your insurance needs.  Are you a business owner, did you get a new car or maybe you are looking to protect your family in the event of a tragedy?  Give us a call, we can help!
We are located at:
320 East Lake Avenue, PO Box 1170
Watsonville, CA 95077-1170
Office: 1-831-722-3541
Toll Free: 1-800-320-3666