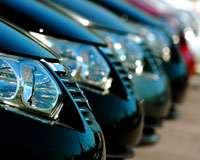 You're at the airport car rental counter to find a convertible for the weekend — for business, of course. "No problem," says the sales rep. But before handing you the keys, she asks if you'd like additional Physical Damage coverage. This leaves you with a problem: Should you pay the extra money or trust your own insurance?
Your Business Auto insurance will probably pay for your liability on the business rental, but coverage for damage to the rental vehicle can be more complicated. You might be covered under your Business Auto or Personal Auto policy, or even the credit card that you used to pay for the rental, Depending on the situation, it's also possible that none of them will pay very much.
To make things even more confusing, laws in a number of states limit your responsibility for damage to the rental – if coverage applies under any of the above, there might still be exclusions and limitations.
To help cut through this confusion, here are a few tips:
Rent from a reputable company. The national car rental firms tend to have standardized contracts with tested language. Local or smaller businesses often develop their own contracts, and without legal assistance it might be nearly impossible to determine exactly what you've agreed to.
When in doubt, ask. The person at the rental counter might not be sure about what coverage she's selling, so be sure to ask to speak to someone who can clearly explain what you are and are not responsible for. If you're unsure, walk away.
Talk with us before your trip. We'd be happy to explain your options.