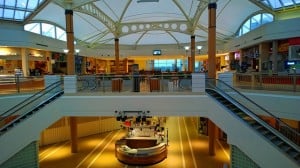 Are you looking for a great deal?  Who isn't?  I know, I'm always on the lookout for a great deal that I can brag about later.  One way to search out for great deals is to do some research.  You see, every month offers some kind of great deals, and July is no exception.
4th of July
The 4th of July is not just about fireworks and barbecues.  For the shopping expert, it's also a great time to get fantastic deals on summer clothing (50-60% off), get yourself new patio furniture at discounts of up to 50% off and grills will have favorable discounts as well!
For the gamer, video games are on sale.
Go on vacation
Did you book your summer vacation yet?  No?  That's a good thing.  July is a great time to book a trip that is scheduled for late August.  Disney World hotels has some fantastic deals at the end of August.  Cruises throughout Hawaii, the Caribbean, and Mexico are also on the best trips list.
Crank up the A/C
Yes, it's true that the best deals can be found in August or September, but July will give you 20% off air conditioner units.   We don't anyone to melt from the heat.
Isn't nice to know that you don't have to wait until Black Friday, Cyber Monday or after Christmas to find great deals?
Content provided by Transformer Marketing.