SAN FRANCISCO — Many regattas ago, when Jimmy Spithill had not yet won the grandest prize in yachting, one of his mentors, the Australian Syd Fischer, gave him words to sail by.
"Syd used to say to me when something was going good, 'Be careful,' " Spithill said, " 'because you can be a rooster one day and a feather duster the next.' "
A sailor had to be careful indeed in the 34th America's Cup, which generated historically fast speeds and risks in carbon-fiber foiling catamarans that bore a greater resemblance to flying machines than boats.
But while it once looked all but certain that Spithill, the Oracle Team USA skipper and helmsman, and his crew mates were going to end up as feather dusters in San Francisco, they were ultimately able to turn Fischer's catchphrase on its head, pulling off the greatest comeback in America's Cup history and one of the most dramatic in any sport.
Trailing by 8-1 to the challenger, Emirates Team New Zealand, and within one defeat of losing the Cup, Oracle continued to upgrade its boat and its confidence and — against overwhelming odds and a team of veteran sailors — proceeded to win an unprecedented eight straight races to defend the trophy.
The final blow was delivered Wednesday in the first winner-take-all race since 1983. It was a grand spectacle, with the biggest and loudest crowd of the regatta gathered onshore and the two predatorial catamarans crossing the start line in near unison at well over 30 knots.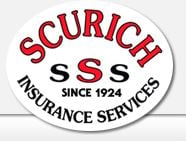 Scurich Insurance Services has proudly served the Monterey Bay area since 1924.  Scurich will take care of all of your insurance needs.  Are you a business owner, did you get a new car or maybe you are looking to protect your family in the event of a tragedy?  Give us a call, we can help!
We are located at:
320 East Lake Avenue, PO Box 1170
Watsonville, CA 95077-1170
Office: 1-831-722-3541
Toll Free: 1-800-320-3666