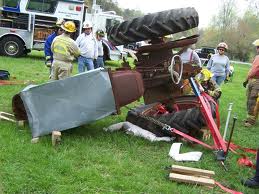 The January deadline in which companies must turn in their OSHA 300 Log is quickly approaching. In order to meet the recordkeeping regulations imposed on many companies in a wide cross-section of industries, employers are required to collect information about injuries and illnesses that occur as well as maintain and prepare records.
Effective January 1, 2015, all employers under the jurisdiction of the OSHA will be required to report all work-related fatalities within 8 hours and all in-patient hospitalizations, amputations and losses of an eye within 24 hours of finding out about the incident.
What Needs to Be Recorded
OSHA regulations deem that the following must occur:
all fatalities that are work-related must be recorded
work-related injuries and illnesses that result in time away from work must be recorded
physician-diagnosed illnesses and injuries that are significant must be recorded, even if they do not result in time away from work
injuries such as an amputation, sprain, cut or fracture must be recorded. This list is not exhaustive.
illnesses – both acute and chronic – need to be recorded. These include respiratory disorders, poisonings and skin disease, and this list is not limited to only those illnesses listed.
work-related injuries – as defined by OSHA – are those in which exposure to workplace elements or an event either contributed or caused a condition or aggravated a condition or illness that was pre-existing.
Who Needs to Comply
Companies who are not in industries that are partially exempt from filing recordkeeping paperwork are required to do so. A few of these industries that are partially exempt include those that are deemed to be low hazard such as real estate, service, finance, retail and insurance. To determine if a business falls within a partially exempt industry, they are encouraged to look on the OSHA website for more information.
In addition, those companies that do not fall in one of the partially exempt industries must have at least ten employees. Each year, between February 1 and April 30, the business must display the results of the OSHA 300 Log within its workplace. All employees – both former and current – have the right to view these records and they must be provided with a copy of them by the following business day.
Source: http://www.claimsjournal.com/news/national/2014/12/18/259283.htm