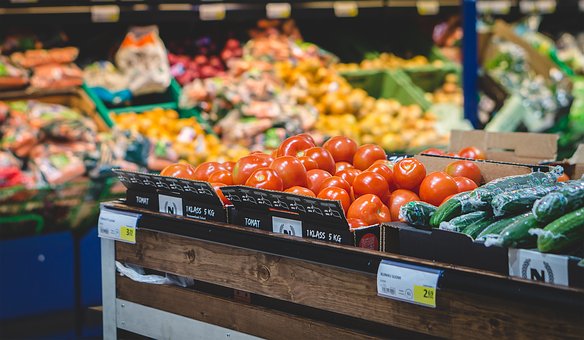 Several big names in food retail—like Trader Joe's, Whole Foods and Walmart—are pulling millions of pounds of premade products off their shelves following a massive nationwide recall due to possible listeria and salmonella contamination.
Major food manufacturers, including Bakkavor Foods and Ruiz Food Products, issued the recalls after notifying the U.S. Department of Agriculture's Food Safety Inspection Service on Oct. 17 that their products may include possibly tainted corn, onions and other vegetables sourced from McCain Foods.
The recall has been classified as a Class I recall, meaning there is a "reasonable probability that the use of the product will cause serious, adverse health consequences or death." This means that if you've purchased any of the contaminated products, you should throw them away immediately and not consume them.
What products are recalled?
The list of products being recalled is vast, but popular products that were pulled off the shelves include Whole Foods' Santa Fe Style Salad with chicken and Trader Joe's BBQ flavored chicken salad. Click here to see a full list of recalled products as detailed per manufacturer.
What is salmonella?
Salmonella is a bacteria that causes intestinal illness. If you experience the following symptoms, seek medical attention for possible salmonella infection:
Diarrhea, fever and abdominal cramps
Symptoms beginning 12 to 72 hours after suspected ingestion
Symptoms lasting four to seven days
What is listeria?
Listeria is a bacteria that causes listeriosis, a serious bacterial infection that primarily affects older adults, pregnant women, newborns and those with weakened immune systems. The most common symptoms of listeriosis are fever, muscle aches, diarrhea and other gastrointestinal symptoms. If you experience flu-like symptoms within two months of eating contaminated food, contact your doctor right away so you can be properly treated.
What can I do?
To protect yourself, you're urged to review the massive list of recalled products to ensure you don't consume the possibly contaminated ingredients. If you exhibit any symptoms of either a salmonella infection or listeriosis, contact your doctor immediately.