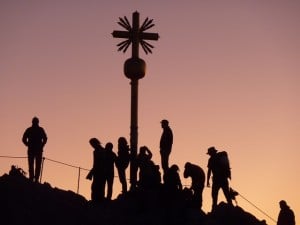 If you're using "contingent workers" — on a part-time, temporary, or contract basis — be aware that these employees face a greater risk of occupational injuries and illness. According to the National Institute for Occupational Safety & Health (NIOSH) reasons for this higher vulnerability include the tendency to outsource more hazardous jobs, lack of experience and familiarity with operations in a dangerous workplace, inadequate protective equipment, and limited access to such preventive measures as medical screening programs. The chances are that temporary workers have a wide variety of experience levels (due to high turnover) or have had the benefit of formal safety programs.
Also, bear in mind that even though the safety of contract workers is the legal responsibility of the contractor, the OSHA General Duty Clause could be interpreted to make you responsible for protecting everyone in your workplace. To help meet this obligation, and bolster workplace safety compliance we'd recommend that you take these steps:
Include safety requirements in the contract, even if only to state that the contractor must comply with OSHA requirements. If the contractor doesn't follow safety rules, you can force compliance or stop work for breach of contract.
Set the safety compliance ground rules up front, during orientation or before they start work.
Share accountability. Although an accident caused by a contract worker might not be your legal responsibility, it's still your problem. Don't leave safety compliance problems for the contractor to solve alone.
Offer assistance. Explain all hazardous conditions or processes during the initial project orientation and stress any rules and restrictions, such as hot-work permit requirements, lockout/tagout, and confined spaces situations and needs.
Document communications with contractors. Give the contractor(s) a document or form to sign when resolving specific safety problems or for conducting inspections.
Read the OSHA Multi-Employer Citation Policy. OSHA published an enforcement and compliance directive (CPL 02-00-124, December 10, 1999) laying out its citation policy for multi-employer worksites, which includes contractors.
Finally, don't forget that most contingent workers will only be in your workplace for a relatively short time. This only adds to the urgency of getting them up to speed on your company's safety policies and practices as quickly as possible.
Contact our office today for more information.
Content provided by Transformer Marketing.