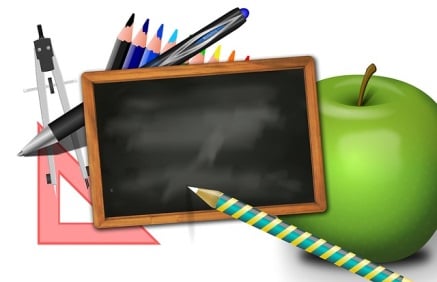 It's that time of year again when the chaos of the summer is coming to a close and the promise of schedules and school loom in the air.  This also can be an expensive time of year if you aren't prepared.  Here are some tips that you can implement now so you don't break the bank while shopping.
Does your child really need another pair of those jeans?  Most of the clothes that the kids have can be worn over and over again, even the next school year.  No need to buy a lot of clothes every year.
Go to the Dollar Tree or .99 stores for paper, notebooks, pens, pencils, Kleenex, and so on.  These stores are great for getting essentials at a bargain price.
Don't forget to write your list and check it twice.  Studies have proven over time that when people go shopping with a list, they generally stick to it and it doesn't cost them a lot more money.
Raid the home office.  Finding old binders, notebooks, pens, pencils, and other essentials can be just as easy and inexpensive as heading to your own home office.
This year, stick to your budget by following these simple back to school shopping tips.
Content provided by Transformer Marketing.