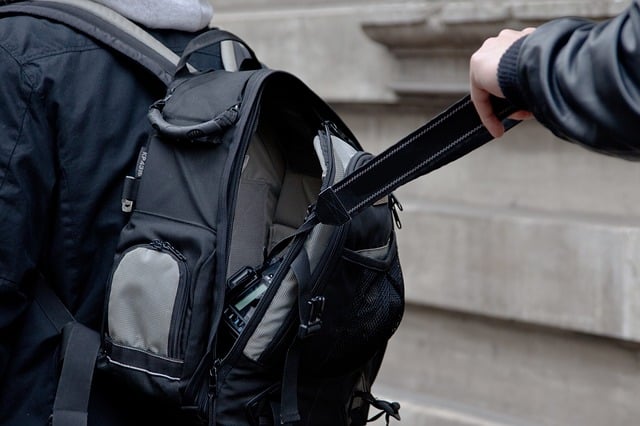 Employee theft, fraud and embezzlement can cause serious financial and reputation damage to your company. Implement several safety measures as you prevent employee theft and protect your business.
Review Your Hiring Practices
Start with honest employees, and you could reduce your theft risk. Consider implementing the following pre-employment checks for all employees, particularly those who work with finances, confidential data or inventory.
Criminal history of theft, fraud or violence.
Civil history of fraud, collections or restraining orders.
Driver's license report of serious or numerous violations.
Education verification of degrees and certifications from accredited institutions.
Employment verification of positions, length, performance, reasons for leaving, and eligibility for rehire.
Utilize Internal Controls
Prepare for the possibility of theft with policies and procedures that limit this risk. 
Separate duties – Place different employees in charge of transaction processing and recording.
Control access – Only authorized employees should have access to accounting systems and physical and financial information and assets.
Authorize control policies – Develop a secure process for initiating, authorizing, recording, and reviewing financial transactions and inventory.
Update security – Install security cameras, engrave "do not duplicate" on keys to sensitive information, and change locks and security codes when cleared employees leave.  
Perform Impartial Audits

In addition to regular audits, hire impartial parties to conduct random audits. Examine financial, inventory and other records as you encourage employees to resist temptation.  
Create a Positive Work Environment
When your work environment supports collaboration, fairness, and recognition and implements clear policies, organizational structure, and communication, your employees will probably remain honest. They will feel goodwill toward the company and may be less likely to commit theft and jeopardize the supportive, friendly and healthy environment. 
Educate Your Employees
Partner with your employees to avoid and prevent theft. They should know your company's internal controls, conduct and ethics policy, and discipline process. Ask new employees to review these documents and sign a form indicating they've done so, and review the policies at least annually.
Use an Anonymous Reporting System
Equip employees, clients and vendors with the power to report suspicions or proof of theft, fraud or embezzlement. An anonymous reporting system protects your staff while giving you valuable information that protects your company.
Investigate all Theft Reports
Demonstrate that you take theft seriously when you investigate every theft report you receive. The investigation should be thorough, prompt and transparent.
Purchase Adequate Insurance
Commercial crime insurance protects your business as it covers financial losses and liability. Your insurance agent can help you purchase the right insurance coverage and adequate policy limits.
Protect your company from employee theft when you implement several security measures. They can reduce your theft, fraud and embezzlement risk.