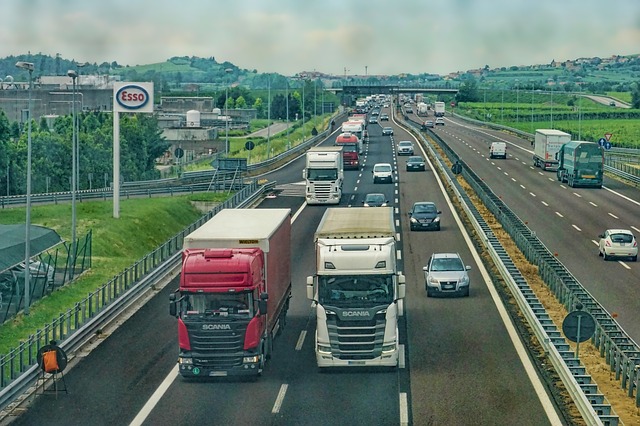 Self-driving vehicles may feel like something that will only be available in the distant future, but autonomous technology is already having an impact on the transportation industry. Many motor carriers are promoting new equipment to attract tech-savvy drivers, and advanced safety sensors are helping decrease accidents on the road.
Over 30 automakers and technology companies are working to make trucks fully autonomous, and many states have already passed self-driving legislation that allows for testing on public roads. But, even though this technology offers motor carriers a way to increase efficiency and improve safety, there are a number of topics your business needs to consider before adopting self-driving trucks.
The Different Levels of Automation

Most of the technology used in autonomous vehicles is an evolution of common safety features that use vehicle-mounted cameras and sensors, such as automatic brakes, lane departure systems and blind spot alerts. However, self-driving technology takes this concept a step further by having these systems work together to perform some or all driving functions.
Because there are multiple self-driving systems in development that offer different levels of autonomy, most companies use a system developed by SAE International to classify levels of autonomous vehicles. Levels 0-2 mainly define limited control systems that are commonly available in consumer and commercial vehicles:
Level 0: No automation – The driver performs all driving tasks, but automated system issue warnings may be present.
Level 1: Driver assistance – The vehicle and driver may share control in limited circumstances, such as adaptive cruise control and parking assistance. However, the driver must be ready to retake control at all times.
Level 2: Partial automation – The vehicle has combined automatic functions (such as controlling acceleration and steering simultaneously), but the driver must be constantly engaged and aware of the surrounding environment.
Levels 3-5 define vehicles that are commonly referred to as autonomous or self-driving:
Level 3: Conditional automation – A driver must still be present, but doesn't have to monitor the environment. However, they must be ready to take control at all times and with no notice.
Level 4: High automation – The vehicle can perform all driving functions under certain conditions, and switching control back to the driver may be optional.
Level 5: Full automation – The vehicle can perform all driving functions at all times.
How Can Self-driving Trucks Help Carriers?
Self-driving trucks could help motor carriers address a number of common issues:
Safety – Properly functioning self-driving systems operate without the chance of human error and can react to changing traffic patterns faster than a regular driver.
Driver shortage – Regulations likely won't allow vehicles to operate without a driver in the near future. However, the technology will attract applicants who don't want to spend long stretches of time in full control of a commercial truck.
Increased efficiency – Autonomous technology can give carriers real-time information on location, maintenance status and traffic patterns in order to increase efficiency and better manage fleets.
Cost reductions – Motor carriers can reduce costs by sending autonomous trucks on more fuel-efficient routes or by platooning the vehicles together to reduce air drag.
What Risks Does This Technology Present?
Although autonomous technology is advancing rapidly, there are still a number of risks and obstacles to overcome before the vehicles can be widely adopted:
Public perception – Advanced sensors generally make self-driving trucks safe, but recent high-profile collisions and fatalities during tests have lowered the public's opinion of the technology.
Long-term employment – Autonomous technology will help to attract new drivers in the near future, but some experts believe that fully independent vehicles may someday eliminate millions of jobs.
Liability – The liability of an accident involving human-driven vehicles is fairly easy to judge. However, self-driving trucks bring a nonhuman factor into the equation that makes it difficult to determine if an operator, technology developer, manufacturer or other party is at fault for an accident.
Compliance – Individual states, cities and jurisdictions currently manage laws regarding the testing and use of self-driving trucks, making interstate commerce more complicated. However, the FMCSA recently requested feedback on the regulations that would have to be updated, modified or eliminated to safely allow for the use of autonomous vehicles. Key questions discussed by the agency include the following:

How will motor carriers ensure automatic systems are functioning properly?
What changes, if any, should be made to distracted driving regulations?
How will enforcement officials determine a vehicle's SAE classification level, and would easily identifiable classification signage negatively affect other drivers?
How should a driver's hours of service be recorded when using an automated driving system?
Considering Your Options
As self-driving vehicles continue to develop, your business should carefully consider how both the advantages and risks of this new technology will impact its operations. Contact us at 831-661-5697 today for help analyzing your unique risk exposures.