Every business owner needs insurance.  Most of the time, owners underinsure to keep costs down or the owners don't know what kinds of insurance their business requires.  Here is a list of always needed business insurance types:
General Liability Insurance
Directors and Officers Insurance
Personal Umbrella Insurance
Commercial auto insurance
Business insurance
Property insurance
Workers Compensation
Professional Liability
Data Breach
Homeowner's Insurance
Life Insurance
Personal Auto Insurance
Renter's Insurance
Some of the types of insurance are no-brainers, others like, Renter's Insurance, is a little more complicated but necessary.  Give us a call today for a review of your business insurance policies to make sure you are completely covered.
Original content by Transformer Marketing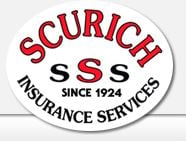 Scurich Insurance Services has proudly served the Monterey Bay area since 1924.  Scurich will take care of all of your insurance needs.  Are you a business owner, did you get a new car or maybe you are looking to protect your family in the event of a tragedy?  Give us a call, we can help!
Let Scurich Insurance Services know if you are a Happy Customer!
We are located at:
Scurich Insurance Services
320 East Lake Avenue, PO Box 1170
Watsonville, CA 95077-1170
Office: 1-831-722-3541
Toll Free: 1-800-320-3666
Website | Facebook | Blog | LinkedIn | Happy Customer