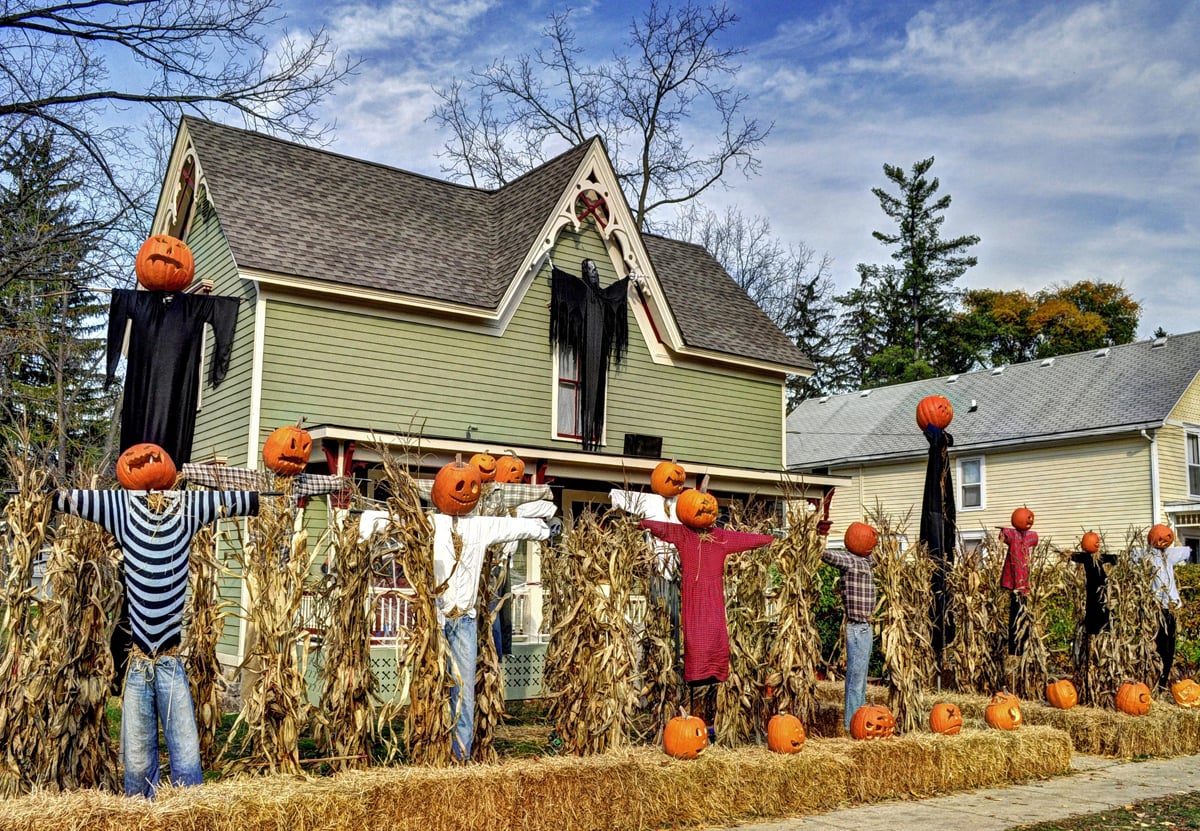 As a homeowner you have a responsibility to those people who visit your home. Not only do you have to ensure that invited guests are safe, but, when Halloween comes around, you need to be aware of the potential dangers to young trick-or-treaters and the hazards outside your home. In addition, you also need to ensure your family stays safe.
Hidden dangers in decorations
We all love to make sure our home puts on a show for are trick-or-treaters. This often means decorations that you probably have not used since last year. Before you start decorating your home keep some things in mind:
Open flame hazards – it is fun for children to see a jack-o-lantern all lit up on the porch of a home they are visiting. Often, we use candles in these to provide a spooky welcome to children. Instead of using traditional candles, consider the battery-operated type to avoid potential burns to visiting children.
Electrical hazards – strings of orange lights may look great outside or inside your home but if you have not used these lights since last year you may want to carefully inspect all cords. Worn cords should be thrown away to avoid a fire hazard.
The little things – you may not think about dog toys, children's toys or garden tools laying around your yard. However, these all can pose a risk to visitors who are unfamiliar with your home. Keep everyone save by carefully checking all walkways and surrounding areas for items that could cause falls.
Adults and children alike can enjoy the fun and excitement of Halloween if proper safety precautions are taken. Taking the proper precautions such as making sure your home is well lit, making sure your family pets are indoors where they cannot be hurt or frightened by trick-or-treaters and making sure you have prepared for your visitors will help make sure everyone has a safe and happy experience.