The farming and ranching industries are undergoing a transformation, with innovative technologies being developed to improve the way agricultural enterprises are managed. Over the course of the last two years, a number of iPhone iPad agriculture apps have been introduced with features like field mapping, planting calculations, spray logs, and soil sampling tools.
More than 2.2 million farms currently operate in the U.S., according to recent statistics from the Environmental Protection Agency, and yet the industry has traditionally been slow to adopt technologies meant to improve workflows and business operations. By taking the technology that professionals in the agricultural community have been using on their desktop computers for years, and making them accessible on mobile devices, online app vendors are making it easier for farmers to get more work done during peak growing seasons.
Here are our picks for the very best iPhone iPad agriculture apps currently available for iOS users.
Connected Farm for the iPhone/iPad
Change the way you use GPS for field mapping and scouting applications in agriculture. Trimble's Connected Farm™ app uses your phone's GPS for mapping field boundaries, locate irrigation pivots, marking flags, and entering scouting information for points, lines, and polygon areas. Scouting attributes include an extensive list of weeds, insects and diseases, and allows you to log the severity of a problem, crop conditions, and more. Photos can be captured and integrated with your scouting attributes.
Price: Free
Mobile Farm Manager for the iPhone/iPad
John Deere Mobile Farm Manager enables instant on-the-go access to all your agronomic data. You can view any map and any report from any year. View historical applications. Analyze historical reports. Use your iPhone® or iPad® GPS to track your position within your fields. Generate grid zones and perform soil sampling tasks and more! Download Mobile Farm Manager today to discover for yourself how you can drive higher levels of productivity and efficiency in your operation.
Price: Free
Spray Lite for the iPhone/iPad
Whether you are a owner operator, contractor or a large corporation Spray App will streamline information from the field back to the office instantly. This Lite version of Spray has a number of restrictions, the most important of which being you can only Preview one spray application at a time.
Price: Free
Extreme Beans for the iPhone/iPad
This application allows soy bean farmers to calculate the amount of soybeans to plant per acre in order to generate the highest yield.
Price: Free
AgFleet for the iPhone/iPad
AgFleet, developed by ZedX Inc., is a powerful decision-support system used to manage the productivity of more than 15 million acres of agricultural land in North America and continues to meet the ever-changing needs of growers, dealers, and other professionals in the precision agriculture space.
Price: Free
Weed Manager PLUS for the iPhone/iPad
Featuring a mobile version of the Crop PHD tool, this app delivers accurate weed management recommendations for your region, a tank mixing tool and a measurement conversion calculator for commercial farmers.
Price: Free
Farm At Hand for the iPhone/iPad
Farm At Hand is the latest innovation in farm management software and products. What makes Farm At Hand different? It is completely mobile. Have access to review and update any information at any time.
Price: Free
AgStudio MAP for the iPhone/iPad
AgStudio MAP is a field boundary and soil sampling application designed to integrate directly with MapShots AgStudio precision agronomy software.
Price: Free
MRTN/Nitrogen Application Calculator for the iPhone/iPad
The Maximum Return To Nitrogen (MRTN) calculations combine the agronomics of nitrogen rate research and the realities of economic fluctuations to provide a customized nitrogen rate.
Price: Free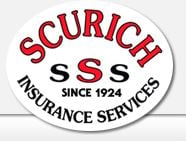 Scurich Insurance Services has proudly served the Monterey Bay area since 1924.  Scurich will take care of all of your insurance needs.  Are you a business owner, did you get a new car or maybe you are looking to protect your family in the event of a tragedy?  Give us a call, we can help!
We are located at:
320 East Lake Avenue, PO Box 1170
Watsonville, CA 95077-1170
Office: 1-831-722-3541
Toll Free: 1-800-320-3666
Website | Facebook | Blog | LinkedIn
Information provided by:  http://smallbusiness.yahoo.com/advisor/best-iphone-ipad-agriculture-apps-203850442.html