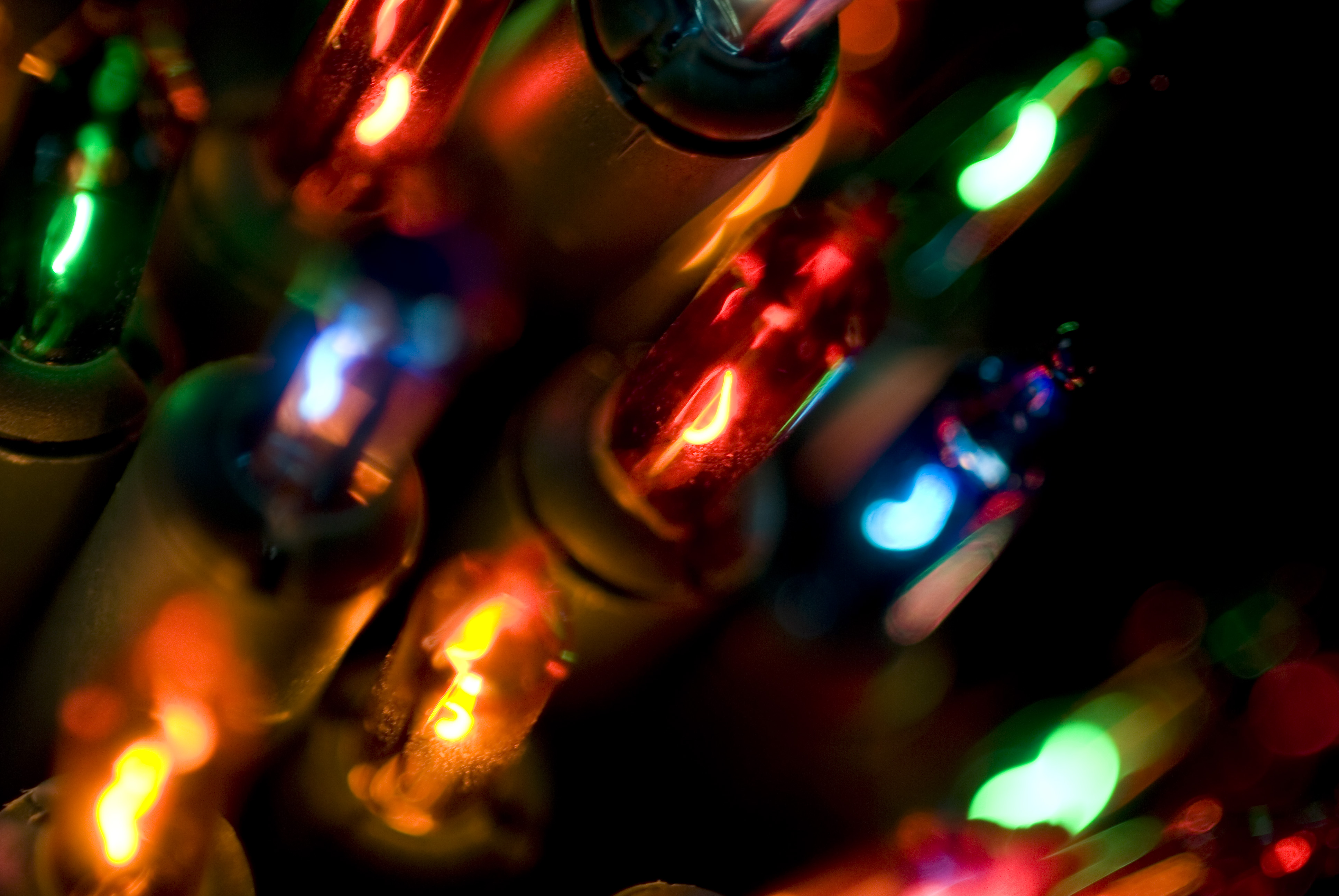 Happy Holidays to you and yours – from all of us at Scurich Insurance Services. Christmas isn't the same without lights. Strands of sparkling lights can be hazardous, though, if you forget to follow safety tips as you hang, plug in, store and enjoy these holiday essentials.
Buy lights that are safety tested. Lights without an Underwriters Laboratory (UL) tag may be unsafe to plug in and use.
Inspect lights and plug them in before hanging them. This visual assessment exposes fire hazards like cracked, loose or broken bulbs and frayed, chewed or broken cords. It also lets you replace burnt out bulbs and ensure all the bulbs are the same wattage. After repairing any problems, plug in the lights to ensure the bulbs work and the strands work properly.
Separate indoor and outdoor lights. Strands designed for indoor use should not be hung outdoors because their thin insulation is easily damaged when exposed to cold, wet outdoor conditions.
Hang lights with insulated hooks. Staples, tacks or nails can pierce the strands and cause dangerous electrical shorts and increase the fire risk.
Use extension cords properly. Plug no more than three strands of lights into each extension cord, lay rather than coil extension cords and use only outdoor certified extension cords for your outdoor lights. If the cords feel hot, unplug the lights for a while to reduce fire risk.
Turn off lights before you go to bed or leave the house. Otherwise, the hot lights could start a fire, and you will be asleep or away from home and unable to intervene.
Water the tree regularly. A dry tree and hot lights are an unsafe combination.
Store lights properly to prevent damage and simplify decorating next year. Instead of stuffing them in a box, carefully wind the light strands, secure them with twist ties and store them in plastic bags. Alternatively, wrap the strands around a paper towel tube and thread the ends through the tube's hollow center.
Hanging lights is a fun and festive holiday tradition. With these safety tips, you have peace of mind as you enjoy your sparkling home all season.