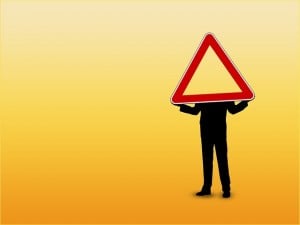 There are often benefits to middle-market companies emulating their larger counterparts' risk management examples.
"There is a basic risk management process, methodology that has been around for years," said Patrick Donnelly, co-leader of U.S. broking at Aon Risk Solutions in Chicago. "But only larger companies have been able to make the investment to create the framework to go through those steps."
Carol Fox, director of strategic and enterprise risk practice for the Risk & Insurance Management Society Inc. in New York, said it's critical for midsize firms to focus on how they're embedding risk management in the organization.
Here are 10 risk management lessons middle-market companies should heed in 2014:
1. Business continuity planning
One of the steps many larger companies have taken that middle-market companies could benefit from is business continuity planning.
"In order to have a good business continuity plan, you really need to understand your business — and that's inside and out," said Jim Hedrick, area vice president of business continuity planning at Arthur J. Gallagher & Co. in Cincinnati. "A middle-market company may not have the bandwidth to do that," he said.
2. Establishing a crisis plan
Hand in hand with the business continuity process is establishing a crisis management plan. A crisis management plan helps drive decision-making when a crisis occurs and helps ensure that information gets to the right people.
3. Testing the crisis plan
A crisis management plan alone isn't enough; it needs to be regularly tested. "To me, if you don't test your plans you might as well not have them," Mr. Hedrick said. "Not only does it test the validity of the plan, but also it's a terrific training mechanism."
Testing the plan also helps identify "who should be in your plan and shouldn't be in your plan," he said. "Sometimes you have people in these events who just melt down because they can't handle the stress."
4. Managing supply chain risks
While the effort can be challenging, large companies have increasingly recognized the need to identify and address supply chain risks. Middle-market companies that haven't should do so as well, experts say.
Supply chain risk is "the one exposure that I believe has changed significantly since the credit crisis," said Mark Moreland, executive vice president for strategic consulting at Lockton Cos. L.L.C. in Kansas City, Mo. In trying to squeeze costs out of their supply chains some companies have taken steps to narrow their supply chains, reduce the number of suppliers and change their risk profile in the process, something that must be addressed, he said.
5. Defining a risk appetite
Mid-market companies should develop a clearly defined risk appetite. "This is the one thing that we are trying to do with all our clients and prospects: establishing a very clear risk appetite," Mr. Moreland said.
"What may happen in a middle-market organization is they believe, "We know what our risk appetite is because we aren't that large an organization,'" Ms. Fox said. But middle-market companies can find value in having that conversation, clarifying their risks and specifying how much risk they're willing to assume and how much insurance to buy.
6. Benchmarking risk management performance
The process of defining a risk appetite also could help middle-market companies recognize how they might differ from companies they're benchmarking their risk management efforts against.
"It allows them to benchmark on areas that are different from just insurance buying," RIMS' Ms. Fox said. "It gives them more data points."
"Benchmarking is always something that clients are interested in. I think the real challenge is to get benchmarking that you can draw clear conclusions from," Mr. Moreland said.
"Benchmarking is one of those underrated tools that I think midsize companies can use in understanding their risk," said Mark Moitoso, executive vice president and general manager national accounts casualty at Liberty Mutual Holding Co. Inc. in Boston. "What's really nirvana in this is it helps them establish goals."
7. Using captives to self-insure risks
As middle-market companies become more familiar with their risks and their risk appetites, they may choose to retain more risk or find risk financing alternatives and captives can be a useful tool. Middle-market companies are increasingly embracing alternative risk transfer.
"The big growth is with the middle-market companies," said Karl Huish, president of the Captive Services Division of Artex Risk Solutions Inc. in Mesa, Ariz. "These businesses are recognizing they have exactly the same sorts of risks that the larger companies have, they're just smaller in size."
Middle-market companies are starting to use captives both for risks they didn't previously insure and in financing large-deductible workers compensation, automobile liability, general liability and property programs. And the larger middle-market companies are often doing that through stand-alone captives, while smaller middle-market firms frequently opt for group captives.
8. Addressing cyber risks
With cyber threats cutting across companies of all sizes, middle-market companies also are increasingly aware of the need to address those risks.
When insurers first introduced cyber risk policies, many buyers questioned their value, recognizing the number of incidents that were occurring but not sure about the extent of potential damage, said Patrick Donnelly, co-leader of U.S. broking at Aon Risk Solutions in Chicago. Now nearly every company is recognizing that they have some sort of exposure.
"That's extended into the middle markets more in the past 18 months or so," Mr. Donnelly said.
9. Return-to-work efforts
Middle-market companies can also benefit by following larger companies' example in adopting return-to-work programs. Such programs can produce significant workers compensation savings while allowing injured workers to participate in modified work assignments while they recover from injuries.
10. Continuing education
Middle market companies always can benefit from following many large company risk managers' lead in looking for continuing education and networking opportunities through organizations like RIMS.
"It's not just the courses, the workshops, the online webinars, they can benefit from but the conferences and the networking by belonging to an organization," Ms. Fox explained.
Content provided by http://www.businessinsurance.com/article/20131229/NEWS05/312299996?tags=%7C60%7C299%7C305%7C340%7C342